Virtual address and mail forwarding
PoBoxZone account
January 24, 2018
Jakub Vele
Our clients have advanced section where they can manage all their mails. Thanks to it you can enjoy amazing mail forwarding experience. All your mails are in one place. You can forward them or scan them by just one click.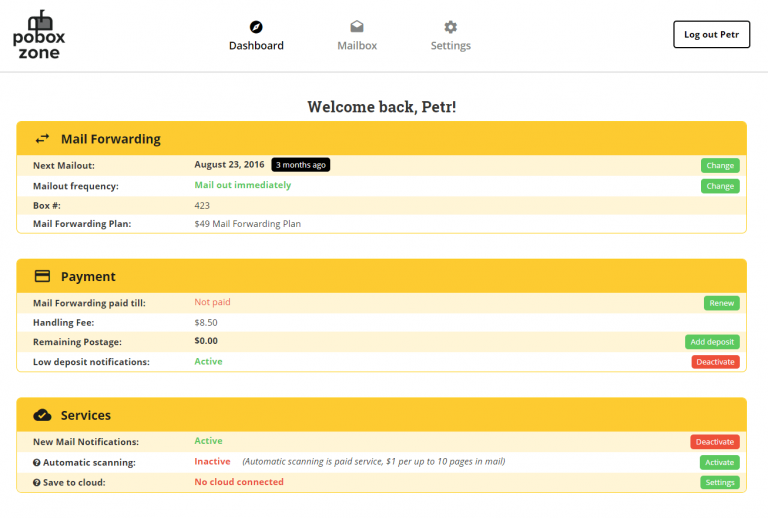 If you receive a new mail, you can see it in your inbox. Then it is just on you what do you wanna do with your mail. Do you want to forward it, scan it or trash it? No problem at all!

One of the coolest features is cloud synchronization. You can connect your account to cloud and then all your scans will be automatically synchronized to your dropbox, onedrive or google drive.