Virtual address and mail forwarding
12 tips for building a productive virtual office
Many of the famous companies do not have big buildings where their offices exist. Instead, they have the right employees who are working right from their home and contributing to the company's success. Yes, companies like these exist and they are called the productive virtual office.
So, if you feel that working like this would reduce the quality of work or productivity, then you have no idea how to make a virtual office highly productive and run it properly. But the moment you learn all the secrets about it, you might just love the idea and may never go back to the office.
Advantages of a Virtual Office
As a matter of fact, a remote team has a lot of advantages that can help you sore to the clouds within no time. But you need to be organized for it to happen. Basically, for everyone in a team who are working remotely, there has to be proper communication, collaboration and understanding. Moreover, the remote teams that are distributed and communicate online have a record of how they communicated making things better for them and the company.
The main idea of having the right communication and understanding is by using the exact tools that would make the operations run smoothly. And if there is any team member who has never worked at home before, some tricks would help you gain the desired experience needed to work perfectly with the team.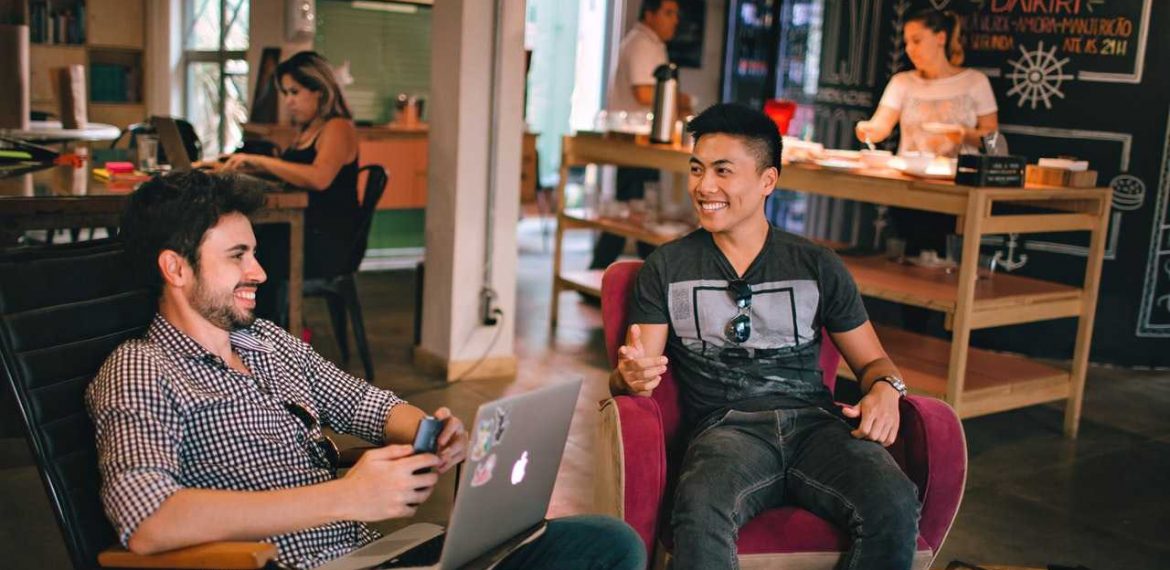 So, if your productive virtual office is missing some of the main elements like the spontaneous collaborations and the energy we derive from co-workers, the following techniques and tools would assist you to overcome any drawbacks that are holding your business from becoming a success:
1. Set boundaries
Working at home can be troublesome as your family might take it as though you are not working and give you work to do. It is vital to make things clear and set boundaries while working at home. Shut your room or home-office door giving a sign that you are unavailable till you are free from the work. That is when you would be able to create a productive virtual office.
2. If your energy is flagging, mix it up
Not okay with the environment at home for work? Work from a coffee shop in the morning and then you can go back home to work there in the afternoon or evening. Take a stroll outside, walk into the other rooms, take some breaks as they are important. Just don't forget to get back to work after a short break.
3. "Commute" to work
It is very easy to have distractions and if you set a time for your work, leave your house and then walk around to come back, and be at work.
4. Create a dedicated workplace, routine, and pretend to go to the office
Working at home doesn't mean sitting in your pajamas on your bed and staring at the TV. Even working at home means trying to make the environment more productive. You would need to create a routine to reinforce the idea that you are in the office psychologically. Just creating an office space can do a great deal even if it just at the side of the kitchen table.
Separate your home from work time and try to work regular hours focused without any distractions. Even if dressing up as if you are going to work can help, do that so that you can give the best output of the productive virtual office.
5. If you are permanently going to work from home, get an official number
No, you do not need a landline, but just a number that would be different from the personal number that you have. You can use Skype number where others can call you via the Skype client.
6. Use chat (instant messenger)
The IM isn't just for a distraction, and if used well, it can work well for staying connected with the complete team. As a matter of fact, it is better than being in the same room for working. The reason is that an IM comes halfway in emailing a person and going over to talk to that person.
There are many IM tools out in the world right now like hangouts, AOL messenger, and even Telegram. The best thing about these is that it can be used on your mobile phone as well as making you never miss anything again. And this is the best part of a productive virtual office.
7. Use group chat as well
The group chat is just the same as the couch or water-cooler areas of the office where you can talk with a bunch of colleagues. Moreover, it is also a great way to collaborate and work in a team where everyone knows the next step or can take the other person's place if they are absent for a day. A great tool for this is Campfire, and even Skype.
8. Share documents
In an office, we use the server to save all the documents and share it. But when you are sitting in different places, you need a much better tool like the Dropbox to help you with it. Another one is the Google Drive—formerly Google Docs, sheets, presentation and so on. These can also be of great help. With the option to comment, share, and even edit, the work can be done smoothly.
9. Share ideas and links
If your business is something that lives on the web, you might have to share a lot of links to the employees or co-workers that they need to see. And email is not the right place for this.
A great tool for your productive virtual office here would be Diigo, where the security is also high not allowing anyone to hack and see what you are sending to your office members. You can also have a corporate Facebook created for posting links and ideas that would inspire you always.
10. Have punctual and regular meetings
It is just like every other traditional office where meetings are the base of moving ahead and solving problems. In a productive virtual office, you can have your computer set an alarm for the meeting where everyone can come on time to discuss the matters.
12 tips for building a productive virtual office
Click To Tweet
11. Use both video and audio for your meetings
When you see a person's face when they talk, you understand the things better. And this makes the communicating much better and eventually helps to increase the productivity. A tool that works great is the Google+ Hangouts and it is also cheap. If you want a better option, GoToMeeting or Cisco's WebEx are also good but they are a bit more costly
12. Use email as little as possible
In the world today, everyone has relied a lot on communicating via the email. But it is not a good place to have a discussion or argument. Emails are used only for leaving an official note. It is better to use messengers and chat rooms to have the work done. The productive virtual office becomes a smart office if emails are used less.
Conclusion
Though these points might seem as some things that you already knew, there are those things that you have not been doing. Following these rules would create a perfectly great and productive virtual office that you want for your business. And this would help your company grow as well.
And if you have not yet started your business and are just gathering the ideas behind it, this article might have given you a much better idea about how to do it. When you are ready with your plan and want to incorporate your business, contact IncParadise and have your company registered in no time!