Virtual address and mail forwarding
7 Money Saving Tips for Freelancers
Are you thinking to start a new business with little capital? If so, you can start working as a freelancer, as per the recent statistics freelancing will show a huge growth globally in the coming years. If you too want to build an empire of your dreams as a freelancer and get financial freedom, you have to be more dedicated and responsible to yourself.
Freelancing can be rewarding, but at the same time, you might have to face some issues regarding the timely payment, tax-related matters and sometimes out-of-pocket expenses. Freelancers have to juggle with their time to maintain a healthier work-life balance, figuring out the ways to come up with the dormant period. Thus, if you want to keep the things hassle-free, you must learn the art of saving money as a freelancer.
Here are the top 7 money saving tips for freelancers, which will help you to come up with the cash flow woes at the time of inconsistent workflow.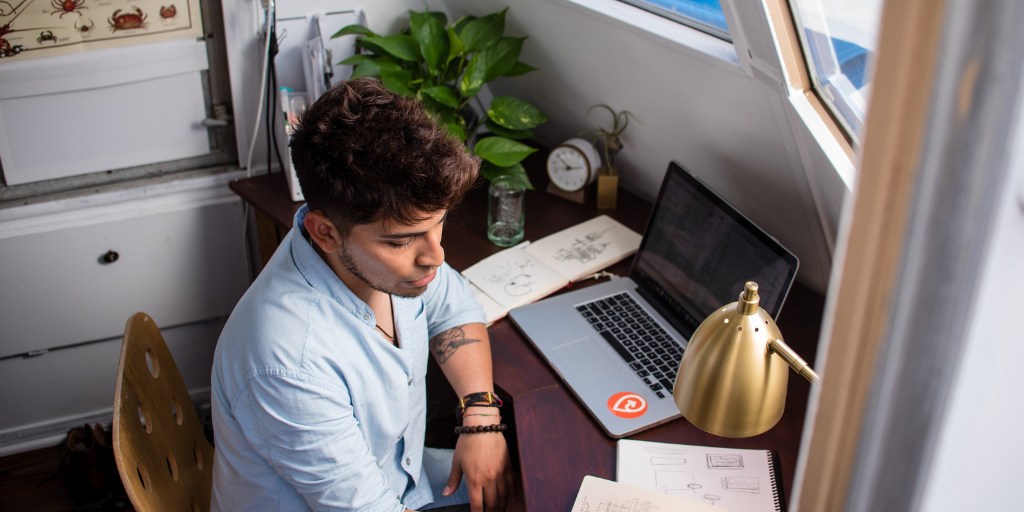 1. Emergency Fund
There is the most significant drawback of working as a freelancer that there is no financial protection. Therefore, saving an emergency fund for yourself would be a smart move. However, saving money as a freelancer is challenging as you do not get a paycheck like an employer, which comes in like clockwork. So, as a first step for saving money is to track all your expenses to come up with the monthly average revenue and set up a budget.
It is possible to have times when the workflow would become inconsistent or merely dried up. Therefore, keep a fixed and significant portion of your monthly earnings for the predictable monthly expenses as saving or an emergency fund. The anticipated expenses include mortgage payments and other essential things like utility bills. So, monitoring your expenses and keeping some fixed amount for long-term as well as short-term savings for the unpredictable fall-time is the best way to save money as a freelancer.
2. Self-discipline
Self-discipline is a very dramatic way to save money as a freelancer. All you need is to track your flexible costs as well and to cut them off if possible. To be more precise, you have to strict on the necessary expenses, while working from home like having morning coffee, outside lunches, drinks and so on. You must control these habits at least until you have successfully saved a handsome amount for you and your workflow is consistent.
To save money as a freelancer, you should build a habit of comparing the cost of the items, even grocery, and other user requirements to choose the cheap and best resource. Also, negotiating wherever you can, will eventually shave money off your monthly outgoings, for things like TV, phone, broadband, etc.
As an additional tip, if you are just about to start freelancing and you are still a regular employee, do not quit your previous job. Well, it might sound straightforward to you but quitting a regular job is the most common mistake done by many freelancers. Because at the initial stage when you have just dived into your self-employed venture, you may have to face several issues.
And to analyze and understand the new work culture and figure out a perfect roadmap for yourself you require time, and for this situation, your regular job would be your lifeline. So, be self -disciplined and learn time management and do not leave your job till you do not have considerable savings at your disposal.
3. Deductible Taxes
Another way to save money as a freelancer efficiently is to understand the tax requirements. If you know what's tax deductible, you can manage the expenses for your business in such a way that you can easily cut onto the things, which is not at all a necessity at the time of improper cash flow. Let us say, your cash flow is tight at the moment, and you were already planning to buy something for your business. If you know its tax-deductible status, you can quickly decide either you require it urgently or can manage it for the time you have a nice workflow and healthier financial situation.
4. Taxes in order
Once you have built a habit of being aware of the tax-deductible status and make decisions for your purchases, you should dive deeper to understand the tax obligations as well. For any self-employed professional, understanding and filing the annual tax return is a significant challenge.
Putting this task at the end of your to-do list as a freelancer may cost you more than you should be paying. You will be stressed out as you would be penalized, in case you miss any deadline of the tax return. Or even you rush the things you are again likely to miss something from a stack of loose receipts in case, you are hurriedly pulling your expenses together. And if you intend to save money as a freelancer, then there's no reason not to file your tax return right on time.
5. Longer-term goal in mind
During the very first year of the freelancing career, the workflow is usually poor and may restrict you to become hand to mouth only. Therefore, having a long-term plan for your surplus income or having multiple sources of income can be a savior. By the time you don't create a reliable client base, you can work on short-term projects or goals to earn income. It is a wonderful practice to save money as a freelancer and manage to pay off debt more quickly.
Not only debts but if you consistently practice working for multiple resources at the same time you can efficiently manage your kid's educational expenses and other family necessities along with the extra expenditures you would likely to have for your family like a holiday trip and so on.
6. Freelance rates
The next tip for saving money as a freelancer is that you need to increase your freelance rates. No matter how disciplined you are with your financial investment and savings, if you are not earning to hit the ideals 50-30-20 margins over the year, then there's only so much you can do to trim back your flexible costs. For instance- if you have been working for a client for a while with a flawless track record, then you can easily negotiate a better rate if you approach it in the right way. As a matter of fact, even a relatively small change to a day rate can make a big difference over the year.
7 Money Saving Tips for Freelancers
Click To Tweet
7. Debt-Free Life
Were you not capable of maintaining the emergency fund for you? If you have missed this necessary step, here is another tip to save money as a freelancer, which can protect you from running into debt. You are recommended to avoid borrowing money for your freelancing projects or any other task. Without having any savings, the rising debt can make you lose your confidence by time and may affect your work badly. Even avoid the long-term loans since till you get your freelancer career concreted, there may be inconsistent cash flow.
#Pro Tip
Office Business Center Association International (OBCAI) did a financial study and stated that about 442 office business centers had shown a significant expedition in virtual office growth. The Virtual Offices has come up as one of the best tips to save money as a freelancer. It allows employees and business owners to work remotely from any desired location and you can save money as you do not need to pay for the actual space. It helps freelancers to cut down the commute time, enhanced professionalism and reduced setup costs.
How can PO BOX Zone help you?
If you are looking for virtual office space and want to avoid putting your personal address on a business card. Or you are looking for other services like mail forwarding, you can head over to PO BOX Zone. To know more about the virtual offices and its advantages contact us now!