Virtual address and mail forwarding
15 Main Steps to Consider to Start a Small Business
Have you ever dreamed of starting a small business in the cut-throat competition? If you have dreamed of launching up the company, then you must have tried all the ways to put your scratch idea into running a business.
So, you must be having an idea of how much things you need to tackle to get started. As a matter of fact, it's not an easy task to put your feet into the race; it really requires arduous efforts in order to cope with all the necessary stuff to get profitable revenue.
Willing to start a small business? Congratulations! The first and foremost thing that you need to do is get over the initial excitement so that you will not get overwhelmed. Instead of overwhelming yourself, convert your enthusiasm into managing the process of launching your startup.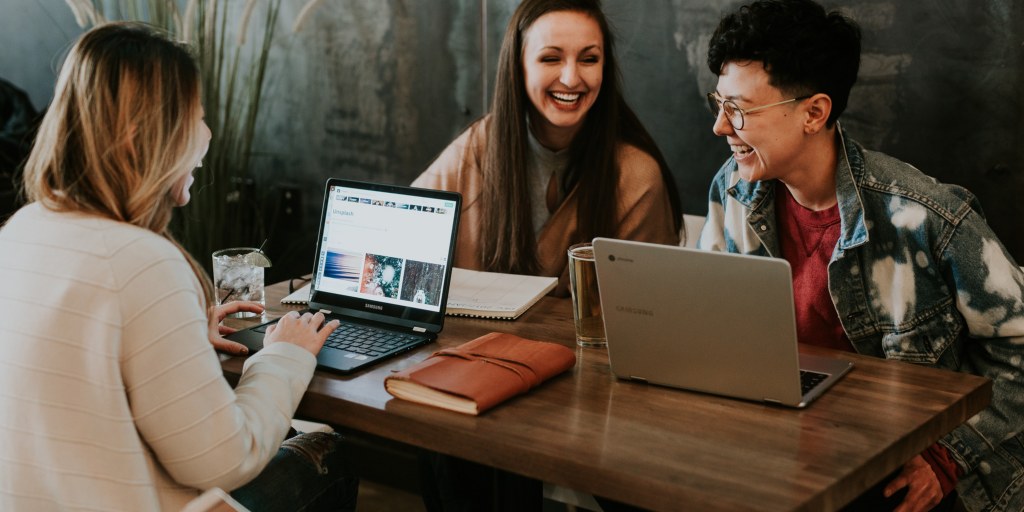 What do you need to do for Starting a Small Business?
Are you looking for the main steps which you can consider while setting up the business? Keep on reading this article; we have gathered all the essential tasks you need to do now before launch or during the early days of your startup.
#1 Main Step- Determine Viability
Firstly, you need to determine your viability before even starting your business in the race. You must be aware of the fact that starting your own business for the very first time will transform your lifestyle both personally and professionally. In fact, you need to sacrifice a lot of things on a personal note in order to get involved in significant financial commitments.
The breaking down and success of your business depends upon the things which include abilities, enthusiasm to do something, determination, persistence, consistency, and as well as the economic and business environment. Assess whether you are ready to embark into the game. And if you want to get proper viability of your business, then the creation of a business plan would be your best perspective.
#2 Main Step- Write a Business Plan
The second main step for starting a small business is writing the business plan. In order to prepare a perfect business plan, you need to do proper research. There is no denying the fact that everybody comes with a good idea to start over. However, the most important thing is to determine whether it will prove a million-dollar idea. While writing a plan for your business, thousands of ideas will strike in your mind. So, it all depends upon you to get an understanding of your business.
Writing a business plan will not only serve as an operational road map, but it will also list goals to aim for, and also act as a requirement of lenders for approaching them for start-up capital.
Still confused? No worries!
Ask yourself these questions before preparing any plan.
Who is my audience?
Are there similar companies that are offering the products in the market?
How can I beat the competition out?
What niche does my business fit under?
#3 Main Step- Select a Business Name and Register it
Well, a name depicts a lot about your company, so you should look for a name that demonstrates the idea of your business. More importantly, while choosing a name for your business, you need to make sure that it is legally available. And it shouldn't be taken by another company.

#4 Main Step- Build a Great Website for Your Company
Once you register your name as per the choice of your business name, the next thing is to devote some of your pertinent time and efforts in building a great company website. With the revolutionization of the internet, prospective investors, customers, and partners are going to check out your site, and you want to impress them with a professional product.
Below are some tips for building a great company website:
Check out your competitor sites so that you can get a better idea of how they are doing.
Start by sketching out a template for your site in order to have a unique website.
Set aside the five or six sites which you can point out to your Web developer to convey what you like.
Make sure that site is search engine optimized (and thus more likely to show up early on search results).
You need to have high-quality content to lure more customers.
Be sure your site is mobile optimized.
#5 Main Step- Incorporate/figure out the Legal Structure
Well, the next step for starting a small business is to decide on an appropriate business structure. The right business structure will help you in reaching the goals of your business.
More importantly, after choosing the business structure it's important to weigh the pros and cons of each business channel against your business goals and steer away from the wrong one. If you are looking for the best business structure of a company, you can consider the below business structures:
Limited Liability Company
Sole proprietorship
Partnerships
Corporation (C corp or S corp)
#6 Main Step- Get Licenses and Permits
When you start a small business, you need to make sure that you have all the licenses and permits in order to manage it legally in the race. Paperwork is the most important part of starting a business. Depending upon the type of business you are embarking and where you are locating, there are a variety of small business licenses and permits that you need to have. You will need to research what licenses and permits apply to your business during the start-up process.
#7 Main Step- Figure Out Your Finances
Before starting a small business, you need to figure out the finances of your company. If the business plan is a roadmap of your company, then finances are the backbone of your company. In order to keep your spine straight and everything on the track, you need to have enough investment so that you will not face any bankruptcy. You can tap your business finances on your personal savings. If further funding is required, you can resort to business loans, crowdfunding, and angel investors.
#8 Main Step- Build your Support Team
It is always advisable to surround yourself with trusted and reliable workers who can assist you in developing your business ideas and start-up issues. Behind every successful business is a team of coworkers who will work hard to endure the goal of the company.
While looking for your employees, don't always run for technical skills. In fact, pay equal attention to their soft skills. If an employee has good command over language and excellent technical skills, then he can perform his job role effectively is a double win for the company.
#9 Main Step- Focus on Building a Great Product, but don't Take Forever to Launch
The next step before starting a small business is to check the viability of your products and services. If your products and services are not going to catch the attention of your customers, then what's the time of setting up your business — research about the products which have excellent reputations in the race. And then figure out the competitors for those products. Once you are done with all these methods, then embark into the race.
# 10 Main Step- Perfect Your Elevator Pitch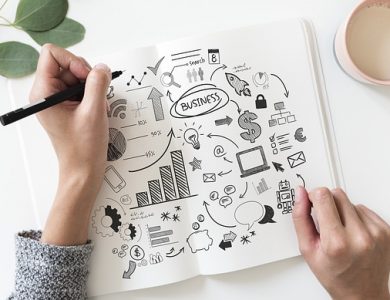 As a matter of fact, 'the first impression is the last impression.' While introducing your business, you need to have an "elevator" pitch which is intended to be a concise, and compelling introduction to other business people and customers. Depending upon whether you are pitching to prospective investors, customers, employees, or partners, you can also modify your elevator pitch.
Here are a few tips for coming up with a great elevator pitch:
Start resilient.
Remember that practice makes perfect.
Be confident and enthusiastic in your delivery
Keep it to 60 seconds in length.
Convey why your business is unique.
Avoid using industry jargon.
Invite participation or interruption by the listener—this shows they are interested and engaged.
Pitch the problem you are solving.
#11 Main Step- Choose Your Business Location
Business location plays the most important role while starting a small business. Make sure that the place where you are setting up have all the factors such as proximity to suppliers, the competition, transportation access, demographics, and zoning regulations. The place you choose to situate your company could determine whether or not your business makes it.
#12 Main Step- Virtual Offices
As per stated earlier, how important is to choose the best location as per the requirement and needs of your business; however, if you don't want to hire the physical office space and willing to start a home-based business, then you can choose a virtual address for your business.
And PO BOX Zone is a company in the USA that offers the virtual business address. We can receive and store your mail for up to six months so that you can pick up your mail and packages in person when you return from your trip if you so choose.
#13 Main Step- File for Trademarks and Patents
Filing for trademarks, patents, copyrights, and other intellectual property rights is one of the things that several entrepreneurs neglect after starting a small business. Well, no doubt, these are your intangible, but most important and valuable assets. Therefore, hire a professional in order to complete these things in time.
#14 Main Step- Market Your Business
Marketing is one of the most important things for your business. With the help of marketing only, you can present yourself in front of rivals and customers. So, in order to excel in this category, business owners require to continually be attracting, building, and even educating their target market.
Incorporate the following things in your marketing strategy for better results.
Use social media to promote your business (LinkedIn, Facebook, Twitter, Pinterest, etc.)
Network continually.
Engage in content marketing by writing guest articles for relevant websites.
Determine the fundamentals of SEO (search engine optimization) so that people searching for your products and services might find you near the top of search results.
Issue press releases for any significant events.
#15 Main Step- Become a Strong Salesperson
And last but not least, for starting a small business in the competition is to become an energetic and a great salesperson. You are going to 'sell' your business not only to the customers but also to proposed investors and even to potential employees.
Hence, make sure that you are refining your pitch, getting required feedback from your customers, showing confidence. More importantly, you must be an extroverted, optimistic, trustworthy, and good listener.
Outlook
Having stated that starting a small business is quite a cumbersome task and need great arduous efforts in order to take the business off the ground. No matter what type of business you want to start, which products are going to sell, you need to make sure that you are everything with full dedication and persistence. Starting a small business is a journey which is full of trial and tribulations, so, it's incredibly important to set realistic expectations. This way you are not only winding up disappointment with your progress, but also encouraging yourself to try it again.
And if you want to hire professional for your virtual addresses and mail scanning services, then POBOX Zone would be your best perspective. We will help you in dealing with your business stuff. Contact us!