Virtual address and mail forwarding
Choosing a Virtual Office for Your Business – Then Consider these tips
Have you been planning to get a virtual office for your business but not sure which virtual office service is the one that would do good for you? Well, that is why this post has been created so that it can help you make the right choice for your company. And if you feel that you are not in the right place, then well, a lot of people work remotely in today's world.
As a matter of fact, about 70% of employees all around the world work remotely for at least one day in the whole week. And if you are a person who is a part of this group, then you know the perks of working remotely. These perks include better health, better work-life balance, more productivity, etc.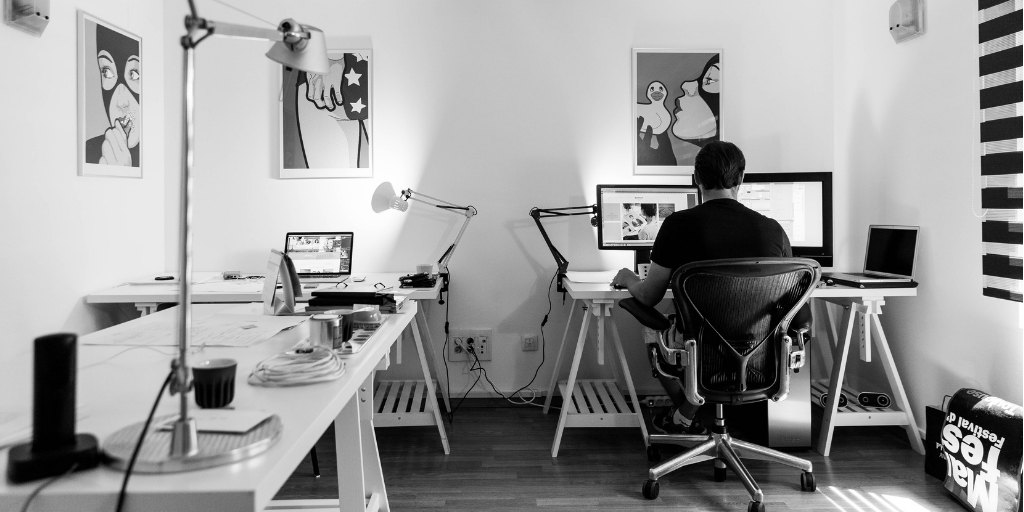 But you might also be in a place where you are dealing with a few struggles that is related to running your own business. These troubles can include staying on the top of all the phone calls and keeping your mail organized. If these troubles are familiar for you, you need to consider getting a virtual office for your business.
In fact, the virtual office services is becoming popular amongst many small businesses as the demand increases. But not all the agencies offering the services are the best where you can choose anyone on random. This article would help you search for the right virtual office for your business. However, before we move ahead, let us clear up all about what virtual offices are before diving into the tips for choosing the right service for your needs.
What is a Virtual Office Service?
A virtual office service offers you with a physical address for registering your business with the government. Along with this, is also offers the access to administrative services that would help your business. Basically, with this service, you would not have to spend a lot for renting and maintaining a new office space during the initial days of your business. It would help you save and spend the money on growing your company before you can get your own company space.
To make it clear, you can make use of the virtual office service to take care of many administrative tasks that includes the following:
Receiving mail
Redirecting phone calls
Receiving & answering business calls
Forwarding mail
A lot of agencies that offer the service of virtual office for a business also offer the customers with private offices and coworking spaces to make things easier for the entrepreneurs. With this, if you need to hold a meeting, you would have a perfectly comfortable and accessible place to do it.
Benefits of a Virtual Office
Just to help you understand why getting a virtual office for your business is a great idea, here are some of the benefits of a virtual office:
Save money on office rentals, supplied and overheads.
Keep your home address private.
Spend a little time on the administrative tasks of the company and more time on things that are important to grow your business.
Get the access to a safe and clear office environment when you need one.

Tips in Choosing a Virtual Office
With all clear about what the virtual office for your business is and why is it beneficial for you, let us dive into the various tips that can help you choosing the right virtual office service. To begin with, in case you are interested in a virtual office, you would need to ask the following questions to the agency offering the service and be sure about what you are looking for:
1. Location of Virtual Office
Obviously, the very first thing that you would need to consider is the location of the virtual office address. Ask yourself these questions:
Is the location in a place where you and your clients can easily reach?
Is there any main landmarks nearby?
Is the area a hotspot for your company type?
Is the are safe?
It is vital for you to comprehend that every location has a different image. So, the image would either give your business a good impression or a bad impression. For instance, it wouldn't be good for you if you are a corporate lawyer and you are in a place that is full of clubs, bars and non-stop parties.
In the USA, every state has its own hotspot. If you are willing to incorporate in another state, then Nevada and Delaware is a great start. PoBox Zone can assist you with the virtual address for your business here!
2. What is Your Conference Room Policy?
Let us say that you all of a sudden need a meeting room where you want to discuss something with your team or client with complete confidentiality. Or what if your company has grown and you are now in need for a place where you can work everyday till you get your own place? Or what if you need some person to help you with the inquires that come in while you are away?
Some companies offer additional services along with the virtual office for your business. And so that you are sure that you can get help from them immediately when needed, it is better to ask them if they offer services of coworking spaces, meeting rooms, serviced offices, mail handling, call transferring and so on. Moreover, some companies even after offering such services, have different policies about the conference room use and so on.
They can offer the services in the monthly plan or you might have to pay extra for availing the service. It is important that you find out all about their services so that you know that you would not be wasting money availing their service. Also, remember to see how their schedule is for booking the conference room or other services. Based on what your company services are, you would be able to decide if they are right for you or not.
3. How do Your Mail Forwarding Services Work?
As mentioned above, one of the main parts of getting a virtual office for your business is the mail forwarding service. And to be frank, a few agencies offer much better mail forwarding services as compared to the other agencies. So, when you are considering a virtual office address, remember to ask them about their process of mail forwarding. Find out if it is done in a timely manner or not, and how is it done.
Here are some questions to help you:
Can I pause mail forwarding services?
How is the process done, please explain it in a stepwise method?
How often do I have to come in and pick up my mail?
Who signs for packages?
What do you do with the unimportant mails?
Do you keep a copy of our confidential mails?
What security do you offer with the mail forwarding service?
Who accesses the mails?
Have you had any clients in the same industry before?
Just ensure that you confirm all about it and feel safe with the agency opening and forwarding your mails to you.
Get a Virtual Office Address and Mail Forwarding Service Today – PoBox Zone
From the above, you can see that a virtual office is a flexible and affordable options for all the entrepreneurs. It helps you in kick-starting your business. Just ensure that you choose the right company to help you out like PoBox Zone. We offer you with everything that you need in the most secure way possible.
Along with the virtual office for your business, you can easily enjoy the mail forwarding service, coworking spaces, phone services and more. We give you everything that would help your business run smoothly. Contact us now to have us set up your virtual office in no time.
You may also like