Virtual address and mail forwarding
How to set up a successful virtual office in 2021?
Having a virtual office especially at this time can do wonders for your small business. It won't just help you save a lot of overhead costs, but also help you in expanding and keeping all your employees safe as the COVID pandemic ravages around the globe. It would help you earn enough profits as well. This is all because the virtual office would exist entirely online, and it allows you to operate a business that is global. You can be anywhere to run your office – be it at your home or even at the beach. 
Even though owning a virtual office offers a lot of flexibility and freedom, it can lead to frustration if you do not have the right resources, tools, and processes that have been set up to run the business to success. That is why we have gathered all the details and steps you need to take to set up your virtual business. Keep reading!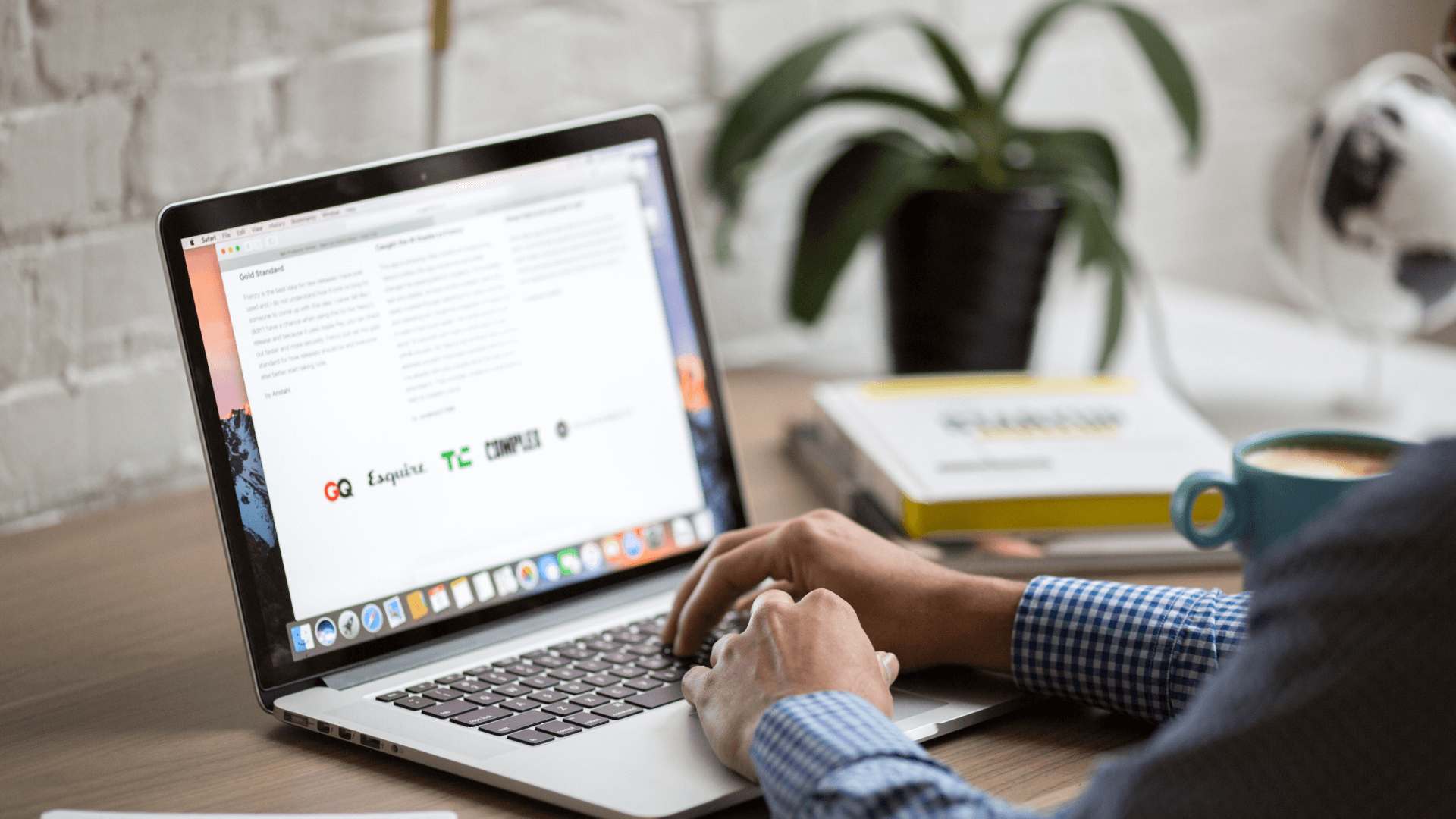 What is a Virtual Office?
A virtual office is a service that is offered by many to those entrepreneurs who want to run their office virtually from anywhere in the world. This service includes the resources that are needed by the business including the business address, PO box, mailing service, tools, workspace, and equipment as well. They offer everything you might need that is in a traditional office, but all through the internet. 
There are a lot of virtual office service companies out there like PoBox Zone that offer systems that are important for your business to run and even for your team to engage in through remote work. They also assist in services that can help in improving the brand name of the company, which eventually would help you gain more clients. Some of the main services that the virtual office service providers offer include:
Mail forwarding service – all mail comes to the address and then they scan and/or mail the packages, documents to you based on how you choose to have them sent over.

Phone numbers

Meeting room services

Virtual receptionist services

Temporary private office – works when you need to sit in an office and handle a high-end client. Doing that at the beach or at home can't help, so this service just helps you in looking professional and scoring the client. 
In short, virtual offices offer almost everything that a physical office does, but all is done virtually. A great virtual office service provider would allow you to add and subtract the services you need and pay according to what you use. So, if you are hoping to save a lot and build an amazing business, then go for a virtual office and not a traditional one. Just ensure that the operations of the business can be conducted online. For instance, you can't run a virtual business producing mass goods like oil or machines. So, think smart and work on your idea.
Steps to Set Up a Successful Virtual Office
With all clear on what a virtual office is, you might have your idea ready by now. It can be a service business or even just an e-commerce one. Whatever it is, there are some steps that you need to take so that your virtual office runs as smoothly as possible. Here is how you can set up your own virtual office: 
Step 1: Prepare Your Business Plan
The very first step to setting up a successful virtual office is preparing a business plan, just like it needs to be done with any other traditional company. When you create your plan, it is important that you consider the specific needs of your business. A few things that have to be included in the business plan include:
Executive summary.

Company description.

Industry and competitor analysis. 

Breakdown of your organizational and management structure.

Services/products you'll offer.

Marketing and sales strategy.

Budgets and financial projections.
As soon as you have prepared this business plan upfront, you would be able to figure out your resources, staffing, and other needs. It would also help you in other situations such as opening a business bank account too. It is a vital part of any business.
Step 2: Hire The Best Talents
The moment you start your journey with a virtual office, you will widen your reach to obtain the best talents in the industry. This means that you can easily recruit the best people from all over the world. So, when you start your virtual office, put a lot of focus on obtaining the best workers that are right for your business. 
But keep in mind that even though there are people who love the flexibility of a virtual office, not everyone is suited to work in a virtual office environment. Moreover, you can also hire a virtual assistant to handle all the main tasks like sales, payroll, and HR tasks, instead of hiring someone for each task. 
While you hire a virtual worker, ensure that the person has the following characteristics to help you with your business: 
The capability to focus and prioritize things.

Excellent written and communication skills since communication would be completed online and you need someone who can communicate properly with you.

High-level of intrinsic motivation since the virtual work involves none to minimal supervision. 
Step 3: Set Up a Phone System and Office Address
There are many firms that offer virtual office services that you might need when setting up your virtual office. For registering a business, you will obviously need a business address. These companies offer both phone numbers and virtual business addresses. And having these two aren't just needed for practical purposes, they also help in portraying a professional image of the business.
Here is a bit more about each of these services:
Business address:

It doesn't matter if you are operating a virtual company, you will still need a business address where you will be receiving all your mail. This comes with the mail forwarding service, where once the mail reaches the virtual business address, the company then forwards the mails to you as per your needs and regardless of where you are staying. In addition to this, you might also need a temporary conference room for client meetings and so on. 

Phone system:

A virtual phone system is a service where you get one main phone number for the business. You can also get toll-free numbers, local numbers, call center services, and so on from the company offering these services. Some also offer additional features like the caller ID, conference calling, music-on-hold, voicemail, three-way calls, unlimited extensions, call forwardings, and so on. It would help you look very professional to all your clients and customers. 
Step 4: Get a Domain Name and Email Address
In case you are a small business owner using a Gmail account, it might be time to get your own company domain. It looks a lot more professional and helps a lot. For instance, your email as abc@xyzcompany.com is much better than abc@gmail.com. A domain name is basically a hostname that is used to identify your website on the internet. It is quite easy to get an affordable domain name, and the prices can be as low as $0.99 for startups on GoDaddy.com. 
But before you move ahead and settle on a domain name, here is something you need to know about the extensions. This is important since you need to choose the right one for your business. There are three main kinds of extensions available:
.com: The most popular and sought-after domain extension for domain names. A ".com" extension represents online commercial enterprises.

.biz: Usually used for small business websites. 

.net:  Another domain extension used by small businesses if the .com extension is unavailable. ".net" is an abbreviation for the term "Network."
Step 5: Adopt The Right Tools
You would have to make sure that your team is equipped with functional laptops and an internet connection. Based on the kind of nature that the business has, you will need to get the right software solutions for your employees. Here are some of the options that you might need:
Billing and Invoicing Solution:

Decide about the system that you want to use to pay your employees and send out the invoices. There are many tools that can help with payroll and invoicing through the email. In fact, this will help you save not just time but also a lot of money. A lot of the online invoicing solutions let you accept credit card payments, send PDF format invoices, set up recurring billing systems, etc. 
File Sharing and Document Management System:

You will also need a document management system. This would allow you to easily store, manage and share documents online. For this, the cloud systems are the ones that are the best, where they allow you to access the documents very easily. This means that you will be able to access the documents from anywhere and even on your mobile phone. You will also be able to share documents with your teammates and collaborate in real time. A few such systems include Dropbox and Google Drive.

Backup and Recovery Solution:

Every company needs a proper backup system so that all the data is protected. But with things going online, it has now become better to keep your backups online. This is because, unlike traditional backups, you can easily access the important documents and files anytime you need due to the cloud storage. Systems that can help you for this include Veritas and Quest.

Productivity Management:

Virtual office means you will have a team that is working remotely. And this means that you will need a good way to manage them all. A productivity management system like Time Doctor can help you keep track of all the attendance records and working hours of the team. In fact, here is all you can get done with the productivity software:

Gauge employee productivity with reports.

Track the project's progress in real-time.

Manage leaves and time-offs.
Step 6: Focus on Communication and Collaboration
When it comes to virtual offices, it is very important to keep proper communication. Lack of communication can become a huge issue for the companies and employees. The team can feel isolated and out of loop as well, which can affect the productivity a lot as well. This is why it is important for the managers to communicate with the team often. There are a lot of tools for this; some of the ways to communicate include:
Instant messaging apps:

For teams to stay in contact, apps like iMessage, Slack, etc., are useful. Many of these apps also allow for document sharing.  

Project management tools:

For project management and task collaboration, you have tools like Asana, Trello, Basecamp, etc. 

Social media:

To establish your social media presence and connect with your team, social media apps like Workplace by Facebook and Linkedin are great options.

Phone calls:

VoIP apps like Skype and Slack let you make voice calls over the internet, so no dedicated receptionist or telephone line is needed. 

Video conferencing software:

You can avoid the misinterpretation of emails by using instant video calling apps like Zoom and Google Meet.
Step 7: Establish the Organizational Culture
The next important thing in setting up a virtual office is to ensure that the roles are being played properly. And as compared to a traditional office, delegating responsibilities and sharing the rules of the company is not that easy for virtual offices since everyone is working remotely. So, handling the organizational culture is very important.
Here are the areas you should pay particular attention to:
Set Working Hours:

In a virtual company, employees need to be provided with a structure as you would do in a regular office. That's why it's essential to implement virtual office hours. This way, employees know when they are supposed to be working and won't be tempted to work more or fewer hours than they should. Even if you have employees across time zones, set some standard hours when everyone should be available. 

Ensure Employees Are Clear About Their Duties:

In an environment where each employee is responsible for themselves, it's crucial to assign clear responsibilities. When onboarding new team members, iron out all the details regarding the company policies, goals, and duties. Managers should give each team member detailed instructions from the start, including how to use the software tools provided and how to communicate effectively. They also need a reliable system for distributing and evaluating work. Encourage your employees to ask questions and adopt collaboration software such as Tandem.

Look for Team Building Opportunities:

Encouraging team bonding is usually more challenging in a virtual office. It's common for remote employees to feel a lack of connection to their co-workers and the company they work for.  This can impact their morale and productivity. Building relationships in a virtual office isn't impossible if you look for opportunities to connect with your team. For example, virtual games can help create that camaraderie and support system that the remote worker often lacks. 
Want to set up your virtual office now?
All in all, you have a lot of options and benefits of running a virtual office. And by setting it up in the right way, you can easily expand your business into new territories. It would help you save a lot of money as well, and you can easily focus on getting a proper work-life balance. There are a lot of companies out there that help in offering services for virtual businesses including the business address, mail forwarding services and so on. PoBox Zone can help you with it. And in case you need help with registering your business, IncParadise can help you as well. 
You may also like