Virtual address and mail forwarding
Virtual Address or Home Address for my business – Which one should I chose?
One of the primary issues facing startups and home businesses is having a separate physical address for their companies. Are you also wondering if your business address should be your home address or something different? If yes, then keep on reading this article to get a clear view about this.
According to research, over 50% of small businesses operate from home. For those without a physical office location, their default business address is often their home. A considerable number of small business owners with virtual offices use their home address for their business. It also makes sense, and perhaps the best choice for you as using your home address is simple and doesn't cost you a cent.
Sometimes a better option is getting a virtual business address. Let's take a look at virtual business addresses, their benefits, and some issues to consider.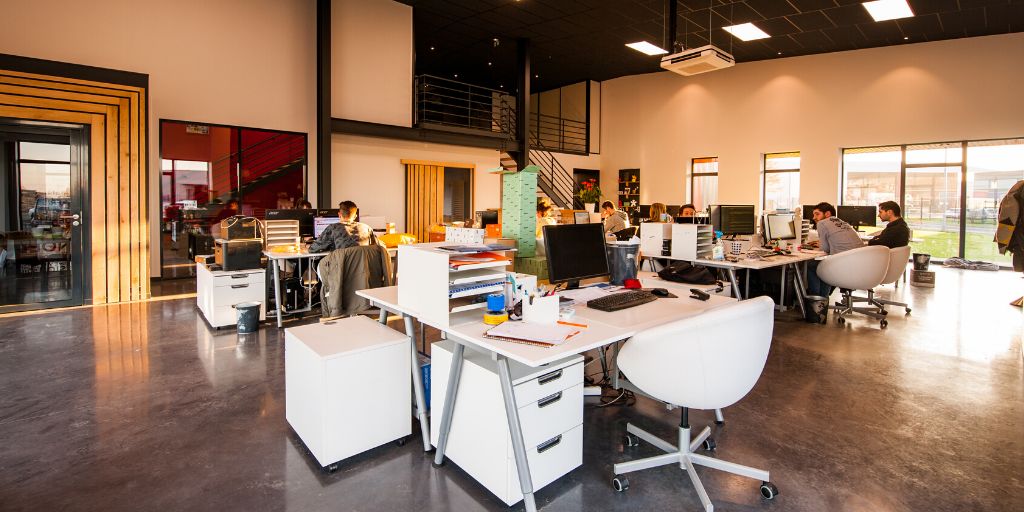 What is a virtual business address?
A company can be registered only if it has a business address, which is why it is vital to get a business address. Some choose to use PO boxes, but that can create a lack of flexibility, privacy, and credibility to your business. So, a virtual business address is an ideal solution that will provide the best value with the benefits of having a commercial business address while working from home.
A virtual business address is a real physical street address that can be used for your business office. Basically, it is the place where a person or organization can be found and communicated with customers and vendors. A virtual business address relies on the Internet for meetings, document exchange, telephone answering, and video conferencing, so employees, no matter where they're located, can keep in touch.
For a home-based business, you need an address, or if you need an address for business on another day, you can get a virtual business address. A professionally-trained provider will be filtering your mail on your behalf and depending on who you use; you can arrange for them to do several other tasks:
Most providers scan your mail and then send you virtual copies of all the mails you receive.
Some providers will diminish the junk, leaving you to decide what to keep and what to throw out.
Most providers will accept envelopes and packages from all the major carriers.
Many solopreneurs, sole proprietors, or people who run their businesses out of their homes don't like the idea of their address. Therefore, having a virtual business address can save you the worry of having customers or vendors show up at your door – privacy is another perk of having a virtual business address.
If you want to send a letter or other business correspondence from your virtual address, you can do that too. Just scan or take a photo of your document, upload it, and enter the address you want it delivered to. Plus, you can set up your virtual street address in any state where you do business, even if you don't personally do business at that location. Most services provide the same solutions, but it's a good idea to shop around for one that meets your needs.
Need for having a business address
Once you are all set to launch your startup business, and you have decided that privacy, security, and a professional business image can be obtained with a commercial business address. But what are your company address options, and what actually is the need to have a business address? In this section, we will have a clear idea about why you want a business address.
While working out of your home office will save you the cost of renting a commercial space, there are some things to think about, like privacy concerns, zoning restrictions, professional presence, and liability issues. Let's take a look at why you may want a business address.
Privacy
While some digital nomads and small business owners opt for an address online. It is typically important to provide an address on your business records. Using your home address can compromise your family's safety and privacy. With online geographic information systems such as google maps, one can easily get access to where your home is located. In such cases, the last thing you want is for disgruntled customers or vendors to show up at your doorstep. To avoid such situations, a business address is required, providing you complete seclusion.
Zoning restrictions
Local zoning laws and home-based business ordinances may also restrict your ability to run a commercial operation out of your home. These rules are basically to maintain the residential character of a neighborhood. All you can do is to contact your city and ask if any codes would stop you from using office space in your home for business operations.
Also, you may not be able to display advertising signage, and some communities have parking and traffic restrictions that may restrict access to your business. Even noise can be subject to zoning laws.
Lease and homeowner association rules
Many apartment complexes will restrict your ability to run a business at your home. If you rent, look over the terms of your lease. A virtual business address could save you from all these rules. Also, just because there is a restriction doesn't necessarily mean there's nothing you can do. For example, if your business is unobtrusive and won't bother other residents, you may be able to explain the situation to your landlord and receive an exemption.
Business Advantages of Virtual Office Addresses
An alternative to providing your home address is to use a "virtual office". Virtual office services can include mail receipt and forwarding, a live receptionist, and a lobby directory listing. Some virtual offices also provide private office space, conference rooms, and business services.
There are measurable business advantages to using virtual office addresses instead of home addresses, including:
Professional presence and trust
Professional ethics establishes a baseline for common decency, respect, fairness, and integrity in the given business area. When customers see an apartment or home address on a contract, statement of work, or invoice, it certainly won't provide them with a feeling of trust or professional presence.
Your business address plays a vital role in building trust with prospects and customers, as well as giving you a local professional presence. A virtual office address can provide this benefit.
Meeting location
In order to grow business and also to discuss the current statistics of the company, you may want to meet prospects or customers. Hotel meeting rooms are expensive, often twice the cost of a rented meeting room space. Since many virtual office address locations also include professional meeting room space, businesses reap the additional benefits this offers.
Business expansion
For businesses that expand to new locations, they require local addresses. A virtual office address gives the company a local professional presence and a meeting location for clients and partners. A virtual office provides administrative services and infrastructure that many companies need, often at a price that fits their budget.
Conclusion
Now that you have learned about various pros and cons of having a virtual business address. You might have made up your mind to get a virtual business address. If you are looking for a virtual street address in Nevada or Wyoming, the Pobox zone offers such services. Contact us to learn more about it.
You may also like