Virtual address and mail forwarding
How virtual offices help small businesses during this pandemic?
With the outbreak of COVID-19, we all live in uncertain times with challenging obstacles to even the simplest tasks of life. Everything has been made online from the grocery store, delivering goods, medicines, or even offices. In fact, employees have been working from home for their employers since March. Everybody is restricted to follow all the social distancing norms and try to stay calm in order to combat the spread of the deadly virus.
Though employees are allowed to work from home, many people find difficulties while coping with this new trend. As the demand for remote setup has been increasing at an alarming rate, it is also spurring up various obstacles. That's why businesses are looking for other alternatives. If you are also wondering about other alternatives to improve productivity and increase your employees' morale, you should head over to virtual offices.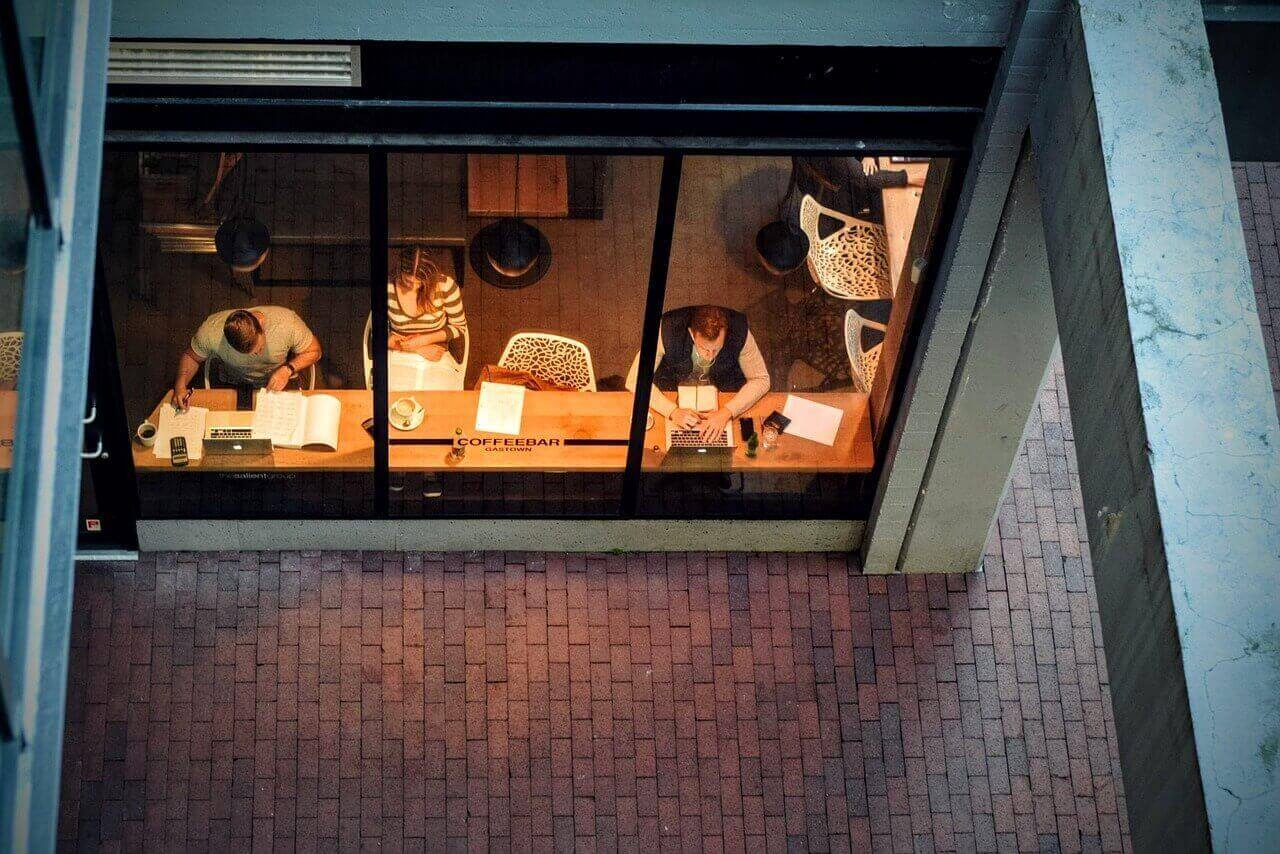 The pandemic has put a strain on both the companies and workers, so the virtual offices are here to alleviate that burden. The virtual offices can help business founders and their respective employees to stay productive while maintaining proper social distancing.
Before diving deep into the reasons for how virtual offices help employers run their business, let's take an example. A local office named KTSM in El Paso has witnessed a great bump in their services and offering to the clients. Due to the pandemic, many people have started requesting for virtual office services. They have said that there is an increase of 12% more clients who are asking for virtual office services.
Due to the pandemic, many people have started realizing how people are forced to work from home. This changes the mindset of people. That's where virtual offices will help businesses to earn good revenue. Let's read!
What Is A Virtual Office?
A virtual office is a kind of office service which offers entrepreneurs to work remotely, but still embracing the benefits of working under a registered office address. The virtual office offers a wide range of business functions to the business founders. The facilities include mail-handling, mail-forwarding, and scanning, and also call-handling. Without contending with the rent prices for a central location for the business, virtual offices allowed people to work in an office environment.
So, How Can Virtual Offices Help Combat Coronavirus Spreading?
Virtual offices are like the magic stick for the business owners who want to give their employees an office environment without booking for a heavy rent costing facility. Now, employees can work in virtual offices while maintaining social distancing norms. Let's read!
Mail Handling and Delivery
The first and foremost benefit of opting for a virtual office during a pandemic is the mail handling and delivery services. As a matter of fact, businesses have now started relying heavily on the mail and other courier services compared to face-to-face meetings. In fact, this pandemic has also combatted the facility like in-store pickups. Because now, everybody is so afraid of this deadly virus that no one wants to take any risk of being infected.
It also infers that now companies are facing difficulties because of limited staff members to handle the influx. That's where the virtual office solution comes into the picture. P.O. Box Zone will help you in handling and forwarding mails to your respective place without any hassle.
Mail Forwarding Service
The next benefit of opting for virtual offices are the mail forwarding services. Let's take a case to understand this situation; suppose you are not present in the office, you have gone somewhere to attend a meeting for your business's growth. But important letters and packages have been sent to your office address. So, how will you manage it?
Obviously, you can't miss your meeting and ignore your parcel as well. Here virtual offices will help you to receive mails and also sent to your place without any hassle. This is a valuable add-on service that we offer to help customize your PO Box Zone virtual office experience.
Phone Call Answering
Another benefit of using virtual offices for your business is the phone call answering facilities. We can understand that you have been working on a lot of things and aren't necessarily available to answer work calls. That's why virtual office services will help with having phone calls professionally so that you won't have to face any problems. You can also opt for customizing the phone calls as per your requirements and business objectives. We will put your customers' worries at ease and keeping up with your daily call volume.
Other Virtual Office Benefits
And last but not least, virtual offices also offer numerous benefits to the business founders to scale up their business. With the mindset of COVID-19, virtual offices have been around and attracting attention to a lot of people and opportunities. This is one of the best ways to embrace people to work remotely and launch their new business without administrative staff, overhead costs, and expensive lease.
Some virtual offices are also offering video conferencing services to help your team stay connected with each other when you can't physically meet them. It will help you create a difference in how employees were used to working at home and how well they maintained relationships with the business clients.
How can PO BOX Zone Help Businesses during Pandemic?
This article is all about the ultimate benefits of hiring virtual offices for your business during a pandemic. As a leading virtual office space provider, we help you maintain your business operations without being the need to opt for an actual office address. We will also help you with services like mail handling, scanning, and forwarding mails.
In fact, we will also notify you when we receive your mails via email. Our employees can accept any letter on your behalf, even FedEx, UPS, DHL, and other courier packages that normal P.O. boxes cannot. Contact us for any further information about our services!
You may also like