Tips for Creating a Successful Small Business in Nevada
Nevada is one of the top 10 states with a great overall business climate. Due to Nevada's pro-business laws and infrastructure at the state, city, and county levels, the number of small businesses being established there has significantly expanded over the past ten years.
A Guide For Entrepreneurs To Open A Business In Nevada
We recognize that the criteria for any new start-up or entrepreneurial venture are unique and that the processes for forming a business in Nevada are also distinct. As a result, we have developed this manual as a thorough Nevada business checklist that will be beneficial to all business owners and entrepreneurs. You will learn about the advantages and rewards of conducting company planning, entrepreneurial training, networking events, and selecting the ideal business structure from the handbook. Additionally, it will offer instructions on how to fund, register, and market a business.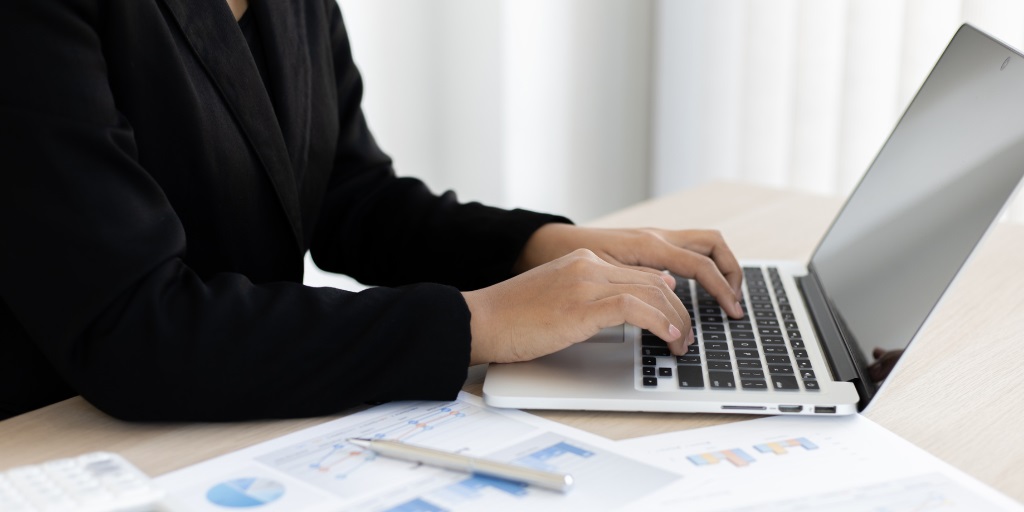 Why Choose Nevada For Business Start-Up?
Nevada has a variety of benefits that you should be aware of if you are considering doing business there. The following are a few benefits:
The cost of Living is low – Due to the low cost of living, firms may now hire qualified employees from other states to work in Nevada.
Tax laws and advantages – One of the main motivations for starting a business is the tax advantages, if you register your business in Nevada, you won't have to worry about taxes too much. Many people think of the state as a reliable tax haven.
Digital Revolution – Although it may be challenging to decide on an ideal business to launch in Nevada, you can be sure that it is the center of a tech revolution.
Steps For Launching A Business In Nevada
Figuring out the procedures to launch a business in Nevada is the one concern that plagues the majority of new business owners or start-ups. A business can develop from the stage of a sapling (ideas) to that of a massive tree by taking into account a variety of factors (revenue generation). Let's take a close look at the many phases of launching a brand-new firm.
Planning
Planning is important to the success of any business, thus it should be included in every Nevada business checklist. Business plans are similar to blueprints that outline how to operate a business most efficiently depending on the goals that must be accomplished for the company. Some of the advantages of a solid business plan are:
Establishes a clear road map for starting a firm in Nevada that focuses on long-term growth and gains.
Checks the general validity of an entrepreneur's goals and concepts.
Assists with critical research and planning with an emphasis on challenging short- and long-term business concerns.
Outlines a course of action for launching a business in the regional, national, or international market.
Assists in obtaining operating cash through equity financing or bank loans
Advises on how to launch a website business in Nevada.
An effective company strategy will draw angel investors or venture capitalists.
Of course, creating a business plan can be very complex if you're a first-time entrepreneur hoping to launch a venture in Nevada. Some of the key resources you can utilize to make a complete plan are:
Customizable Templates
Innovative Apps
Entrepreneurial Seminars, Workshops, and Training
Almost every country's economy and society nowadays are seemingly driven by entrepreneurs, and start-up businesses in Nevada need the able leadership of an entrepreneur. Why are programs for entrepreneurship development important?
Strong entrepreneurial abilities are the key to Nevada's prosperous firms. Promising business owners need to develop new skills in addition to their current ones in order to lead their enterprises. EDPs (Entrepreneurship Development Programs) were developed specifically to assist business owners in honing their entrepreneurial skills. There are situations when startup firm owners may already have these business-related talents, and EDPs can assist them in honing and sharpening such skills.
The following are some crucial elements of EDPs:
Describes the best ways to set up a business in Nevada.
Explains how to expand beyond the boundaries of the current market
Describes how to most effectively enhance current or new services, products, or technology
Engenders societal change
Increases employment or creates more jobs
By encouraging R&D, you can increase your prospects for innovation.
To encourage economic growth, make sure the resources are used as effectively as possible.
Raises the general standard of living
This brings up the question of whether there are any programs for the growth of entrepreneurs that is available to business owners wishing to register their companies in Nevada. Training courses are offered, and some of the required courses are as follows:
NxLeveL for Entrepreneurs
Economic Development Authority of Western Nevada (EDAWN)
Along with the aforementioned curriculum, some of Nevada's best colleges and institutions also have entrepreneurship programs.
Observe networking occasions
The success of your firm will depend heavily on your ability to network if you are an entrepreneur forming a Nevada business. According to a study titled "Informal Innovation: Entrepreneurship and Informal Communities," networking is responsible for the success of nearly 78% of businesses. Every business owner in Nevada should regularly attend networking events. This is one of the most important items on any checklist for doing business in the state.
The growth of a start-up businesse's overall operations and income has always depended on networking. How can you build new networks or expand the ones you already have? Attending networking events that are tailored to Nevada firms is a straightforward answer. Both seasoned business owners and aspiring entrepreneurs attend these gatherings.
Before or after registering your business name in Nevada, you might want to start by joining networking groups.
The following are just a few ways that networking events might benefit you and your company:
New contacts: A networking event provides a venue for you to meet prospective clients and get referrals.
Identify New Prospects: One of the benefits of networking events is that they may be used to find new opportunities for collaboration and growth. If you intend to start a business in Nevada, these events will also assist you in locating new markets for services and goods.
Business Visibility: These platforms will assist you in establishing a start-up or new business with great visibility. Business luncheons are one type of networking event that can boost your professional and personal profile.
Knowledge platform: Sharing ideas and learning from other business owners or entrepreneurs is one of the advantages you will be able to utilize. Using other people's expertise and knowledge can help you conduct business in Nevada.
It is important to understand that you can take part in any networking event both before and after registering your company in Nevada. Such programs also allow for online registration and in-person participation. In Nevada, networking programs are a crucial accelerator for beginning an online business.
Deciding on a business structure
Selecting the appropriate business structure is one of the most critical prerequisites for starting a business in Nevada. Every type or style of business has unique advantages, legal needs, and registration processes. In Nevada, registering a business name is subject to several rules and paperwork. The various business formats that can be established in Nevada include:
Limited Liability Company (LLC)
Corporation
Sole Proprietorship
Partnership
Giving a name to your Nevada business
Name registration is a pivotal step in starting a new company in Nevada. Even though many individuals believe that choosing a business name shouldn't take much effort, that isn't always the case. Why? In Nevada, there is a procedure to register your business name, so as a business owner, you need to make sure all factors are taken into account.
Choose a location for your business – A Nevada business's ability to operate and expand depends on where it is established. In actuality, the location affects which firms have the most successful launch in Nevada.
Join the NV SOS and register your business -It's time to start the process of creating your business in Nevada, once you've determined the best business structure, name, and location for it.
Obtain an EIN – The IRS issues tax identification numbers known as EINs, or Employer Identification Numbers, to people conducting business in Nevada. It is comparable to a social security number but only applies to corporations. If you want to start a business in Nevada, you must first file for an EIN. You can apply for it online, by fax, or by mail to the IRS.
Establish a Business Bank Account – Working capital is a critical component of any company's finances, and it is kept secure in a bank account. If you intend to register your business in Nevada, you must have a bank account.
Purchase a Nevada State Business License – The state of Nevada has several regulations that you must meet before you can open a business, and one of those requirements is obtaining a business license. Every business owner who is starting a new venture should be aware of whether that venture needs a license, permit, or both.
Become a member of the Nevada Department of Taxation-The next step after establishing a business in Nevada is to register with the Nevada Department of Taxation. There are no filing fees for online registration, which is also available. Your annual returns will be easier to file thanks to this registration.
These were some useful tips for creating a successful business in Nevada that might help you if you are planning to establish your company there! We hope it helps!
You may also like