Virtual address and mail forwarding
Benefits of Working with Other Entrepreneurs When Starting a Small Business
The greatest approach to keep expenses and risks in check may be co-working locations, but how closely do co-working entrepreneurs cooperate and collaborate on projects? The startup community is typically one of mutual support, but sometimes it's important to know how to make the most of that assistance.
Collaboration is a valuable tool for all small business entrepreneurs regardless of the industry you are in or the type of business you have. Your ability to expand your business to new heights will depend on the relationships you build with others and the various methods in which you work with those whom you have built relationships with.
Collaboration can also make your work more interesting and enjoyable. Science has demonstrated that business collaboration benefits both the person and the entire organization. Collaboration can help you learn and be inspired while expanding your company. Working together might increase the network and revenue for your business.
Here are six reasons you should give cooperation in your small business a lot of thought if you're still not persuaded that investing the time and energy is worthwhile.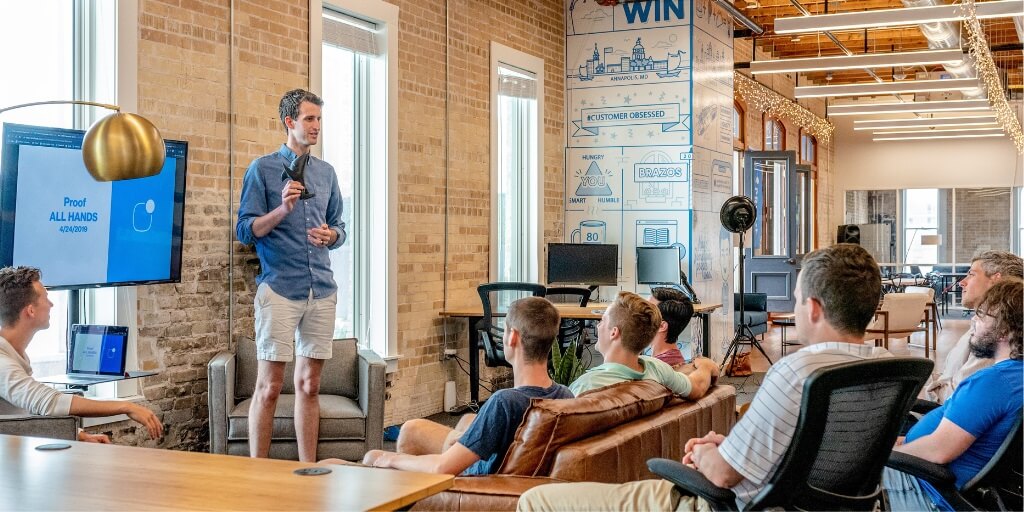 Working Together Will Motivate You
In the course of running your business on a daily basis, it is simple to fall into a habit and forget that there might be a more effective method, a different approach to take, or new tools that might help you save time and money.
To gain a new perspective, spark your creativity, examine incoming information critically, and add new context to the material you are gathering so you can use it successfully, it is imperative to step outside your own head. Exploring collaboration outside of what you do and see every day can be motivating and help you think differently.
Collaboration Aids in Network Building
Building a network of connections and business partners is a frequent goal of prosperous businesses. Making relationships and forming partnerships is necessary for commercial success. Imagine how your business would suffer if you keep repeatedly networking with and selling to the same people.
Even though not every contact you make will result in a partnership, by reaching out to people to investigate the idea, you are growing your network.
Working together is instructive
The chance to learn is among the main advantages of collaboration. Every connection you have with someone outside of your personal group, in fact, has the potential to teach you something.
Two professionals that bring extremely diverse skill sets, views, and strengths to the table can result in some of the most fruitful collaborations. You will undoubtedly be surrounded by opportunities to learn when this occurs. Working together can enable you to save money.
In many collaborative relationships, the intellectual effort, practical labour, and occasionally costs are divided. You can boost your budget while cutting costs if you partner with another company and share development and marketing expenditures as part of the agreement.
Given that everyone participating is equally invested in the collaboration's success, you can be quite sure that you will be getting more value for your money in this situation than you would if using only your own resources.
As an illustration, a business might co-market its participation while sharing trade show space with a complimentary partner. This may increase foot traffic and provide resources to improve visitors' experiences at the booth.
Collaboration Fixes Issues
Crowdsourcing is so popular for a reason—the strength of numbers cannot be disputed. If one person is unable to do an action by themselves, two, three, or more people could be able to complete the action.
Consider the most challenging issue you just encountered in your firm. Most of us turn to a partner, mentor, or another reliable source as soon as we run into a roadblock. They serve as a sounding board and assist us in solving the issue. The more we may gain from receiving outside opinions, the more difficult the problem is to solve.
Actionable Collaboration Is a Win-Win
By holding tastings where guests could sample the food while getting to know local wedding planners, photographers, florists, and venue experts, one California wedding caterer transformed into a useful one-stop shop for couples.
A gym owner offered to act as a trial site for a fitness equipment seller, saving the owner the cost of buying the equipment and providing the vendor with a spot to send customers looking to check it out. A coffee shop advertised the florist next door and improved the mood of its business without spending any money by placing a fresh floral display in the entryway.
The good news is that if you use your imagination, small business collaboration doesn't necessarily require a big time or financial investment.
It can be challenging for small business owners to compete with big businesses in a saturated market. However, by collaborating with other small businesses, you may tap into the strength of the neighborhood and advance together. Develop cooperative relationships with other like-minded companies and people, whether formally or informally, and stop viewing them as competitors and instead see them as partners.
5 ways that you could work with other small business owners below
We've highlighted a few ways that you could work with other small business owners below:
Join a Small Business Owner's Networking Group
The small business environment is driven by contacts and recommendations. There are hundreds, if not thousands, of networking and meetup groups specifically for small businesses. These groups foster a sense of community through collaboration, support, and—most importantly—referrals. Use the groups to establish relationships and get suggestions from other business owners.
Engage in Online Communities
Why not sign up for a social network or professional forum if your target audience isn't really in the neighborhood or if attending in-person events makes you uncomfortable? Many online forums and groups encourage members to suggest businesses to one another, collaborate on projects, and support one another in growing their businesses.
YoungEntrepreneur and Entrepreneur Connect from Entrepreneur magazine are two examples. Also take a look at the numerous groups and forums on Facebook, Twitter, and LinkedIn.
Consider giving as well as receiving
There is more than one method to network. Keeping an eye out for chances for other small firms is also vital. You may draw attention to your company and put it at the front of your network's minds by providing opportunities to them. Give, and you shall receive, as the proverb goes.
Alternate Small Businesses as Your Suppliers
Supporting your neighborhood should be your business's guiding principle. As much as you can, try to use independent local businesses as your suppliers, vendors, and service providers. It's crucial to pay attention to what you say to yourself if you want to inspire your clients to work with you and support small businesses.
Get Your Own Network Started
Have you already established a list of reliable local vendors or rival businesses you could turn to in case things get too busy to take care of your customers? Establish your own informal network, exchange connections, and collaborate with it. It might be as easy as writing a guest post for another company's site or endorsing them on Facebook and Twitter. Alternatively, you may take it a step further and look for partnerships where you exclusively recommend one another to clients in exchange for a little payment.
Additionally, you provide those companies a chance to repay the favor by making your company more visible to their own clientele.
5 Strategies For Effective Entrepreneurial Collaboration
Here are a few strategies for effective entrepreneurial collaboration:
Transmit decks and pitches
Startups can only learn from others' experiences by sharing their own ideas, issues, and solutions. Successful startups will have participated in numerous pitches and presentations and gotten feedback from stakeholders, users, and investors from all facets of the ecosystem. This criticism might be quite helpful and will improve your own abilities. Additionally, it's probable that several other startups have encountered the same issues as you.
Work together frequently
Startups with limited resources might uncover prospects for cooperation right in their own backyards, rather than only at trade shows. A terrific approach to communicating and working together with other businesses is through shared office space. It might be equally as beneficial to exchange ideas and viewpoints with that outside of your sector of expertise and the startup community at large.
Don't be picky about who you ask for advice
Knowing exactly where to focus your market research depends on talking to people about the product. Compared to solo marketing, group marketing can be more successful. Co-marketing with other companies is a fantastic (and economical) method to network, encourage creativity, and promote your own company.
Share sensitivity data in a broad sense
Never divulge information that you wouldn't want to be made public. When possible, obscure secret information by using brackets rather than actual numbers. Instead of 125,669, you may state between 100k and 500k.
So, these are some important aspects you must know if you are also planning to collaborate with other entrepreneurs.