Virtual address and mail forwarding
How to choose the right office space for your small business?
If you are a budding entrepreneur and looking for office space, what you choose is incredibly important to your business. In addition to the fact that it affects your everyday activities and your staff confidence, yet additionally your brand image. Countless things can affect which office you pick; nonetheless, few factors are urgent to the cycle. Neglecting any one of the following mentioned ways, and you could wind up frustrated.
Location
Location is the first thing you should consider when searching for the best office space. The first thing you should consider when searching for the right office space is location. The two most important questions that come to the mind of any business owner is:
Will my clients get there without a hassle?
Will my employees get there quickly?
With an office location that ticks these two boxes; then, you are well on your way to finding the right place—the security of the neighborhood also matters. The safety of the employee is the first and foremost thing. The nearby area of the location is also considered. Check out whether there is a gym nearby? After work bar? Coffee shop? Medical shop? All these things are necessary in order to keep your staff members and clients happy.
Another essential thing to consider is finding parking near and public transport if you found your dream location. Examine the public transportation available and more than one option is ideal in cancellations or unfavorable weather issues.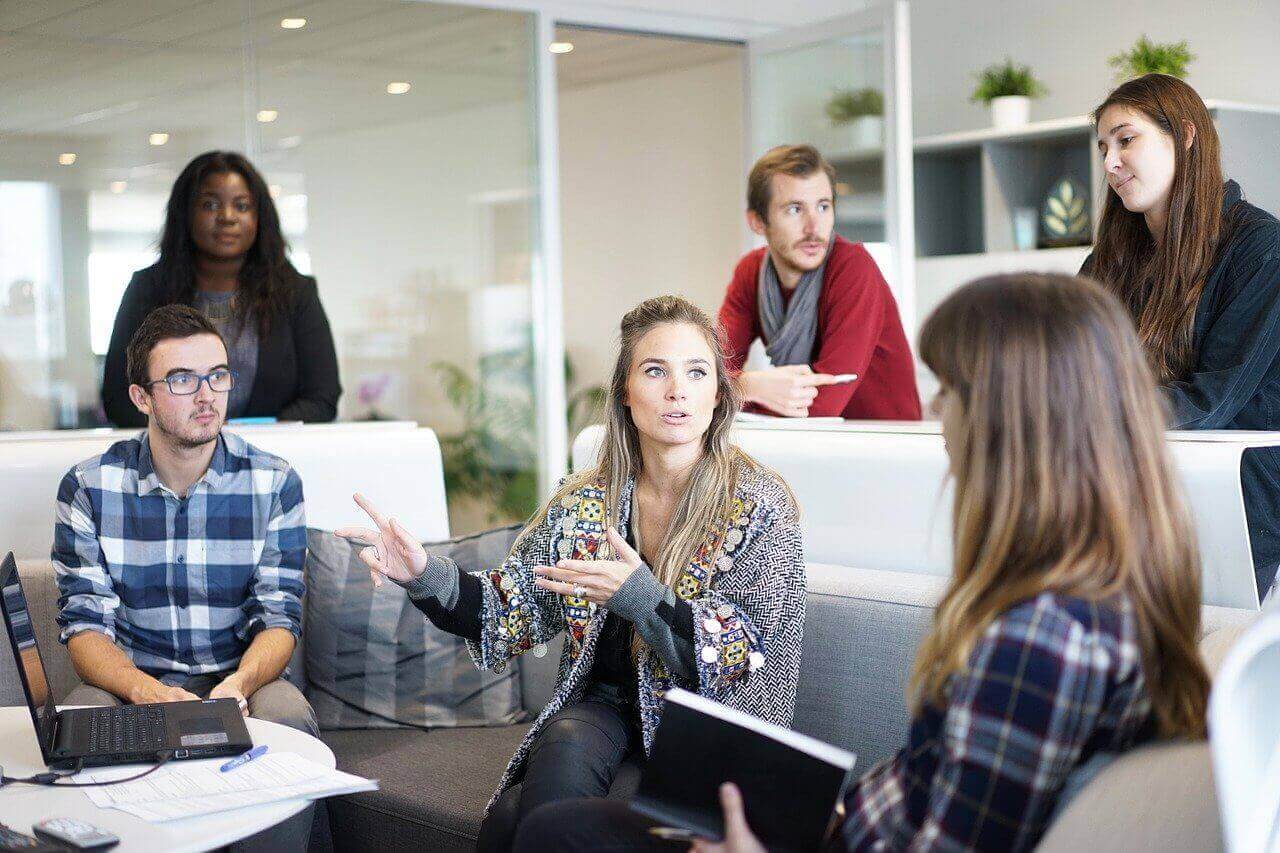 Price
Another important factor to consider when setting up an office space is the price of the location. If you spend too less, you might end up with a place that you are not happy with. In other cases, there might be chances when you find a site, but you might find yourself moving out of the office soon. Spending way too much on the office will lead you to struggle when it comes to paying the rent. None of these scenarios are ideal. Therefore, here are a few essential tips to keep in mind to have a perfect office space.
You must be able to pay a three-month rent deposit on this office.
Make sure that you ask for any hidden costs such as maintenance, extra, parking cost, etc.
The price of the office must be in line with similar office spaces in the area.
The first point gives you a comprehensive indication of affordability, and asking about hidden costs helps you protect yourself against being stung with charges you didn't expect. The third point is solely to make sure you're getting the best deal possible. Always make a quick comparison with other office spaces in the area to make sure you're getting value for money.
Size
Both of the points mentioned above, location and price, will influence the size of the commercial premises you choose, but it's an important point to note. It is recommended to have 70 square feet per employee. However, at the end of the day, you know your business best. In case your employees need more oversized desks or more storage, you have to decide on the size of the office according to that. Another essential factor to keep in mind is the area you will meet with clients and the rest space in case any of the employees get sick. Also, there must be a space where the employee eats their lunch.
Here are a few simple questions that'll help you ensure in case the offices you're looking at are the right size:
Will I have at any rate 70 square feet of floor space per individual?
Do I have space to develop setting up levels in accordance with development projections?
Do I have committed space for gatherings with customers?
Are my representatives going to be content with their social/entertainment territories?
There's no doubt that an uncomfortable office reduces productivity, so don't save on floor space.
Facilities
Think about how you will utilize the space and what facilities you will require. A different gathering room can be priceless to a little office where it is difficult to have private discussions. Do you need to offer kitchen offices for your workers? Will you need to hire a receptionist to man the front entryway? At the point when you consider these inquiries, out of nowhere, the idea of leasing a little office space gets overpowering.
Infrastructure
This is a more important feature for some businesses than others. The office is the place where the employee spends more time in their lives. Nine to eight hours a day in that area is not easy. However, there aren't many companies that can function efficiently without a reliable internet connection.
Some offices mainly managed or maintained offices, generally, include internet access as part of their rent. In case you are leasing somewhere privately, though, you'll need to factor in the cost of getting a line connected and the monthly payments for access.
The quality and security of the service matter too. There's no point paying for a service that is being continuously interrupted or cracks under the strain of a hectic day.
Infrastructure doesn't just mean the internet, either. It includes postal services or telephone connections. With mobile phones so common these days, the latter might not be that important to you, but postal services are essential for signed documents or other physical items.
Ensure the following questions are satisfied for a great infrastructure in your new office is going to be adequate:
Have you estimated any internet access cost into the price I'll be paying for this space?
Have you reached any other businesses in the building to share their experiences of the infrastructure?
Does this office have a restricted postal address?
Can I ask the owner for a speed test to ensure that the ISP is providing satisfactory service?
The speed test is a straightforward thing you can do to get real data to answer your question. When the service is good, the owner isn't going to think twice about providing it.
Style
Style is often pushed to the back of people's minds while they're searching for new offices. Although it's desirable to consider the "more prominent" factors like the four mentioned above first, there is still a lot to be said for office style. If you want to become a big brand or want to protect your brand image from the start, you'll need to consider this. An office can be used as a fantastic branding tool. A great example is Apple; it has such grand plans, and why should your office be any different?
Here are a few things that you should consider:
Know about the other business operators in this area? Is it in line with the industry you are in?
Does this office allow you to customize or brand the office space at no extra cost?
Would you be proud of posting interior pictures of this office space on your website?
If you're answering no to any of these questions, you might want to reconsider. Some offices will add costs to do even simple things like painting the walls or hanging pictures. Make sure you are aware ahead of time of where you stand. An undecorated office is definitely not going to help your brand image and affect employee's enthusiasm.
Choosing a rising trendy office will help you shape your image towards your clients and your team's apt work culture. An office environment that breeds creativity is also essential in the industry since most people in advertising feel pretty choked by cubicles. The environment of the office should motivate you to work better and cause less stress. You must check what factors influenced your business, the choice of your office space. Choose the right business space to set up your business for success. And, if you are looking for a virtual address and mail forwarding service contact Pobozone today.
You may also like