Virtual address and mail forwarding
Virtual Offices and Co-Working Space: Preparing for future workspace
For many years now, the traditional office environment has evolved and changed a lot. New ideas for working have been invented, tried and the ones that were great and helped to increase productivity made a place in the industry. Compared to the starting of how work was done, there has been a lot of changes in the way people work today, the workplace (such as a virtual office) and even the kinds of organizations people work in.
Every modification that helped make things better is based on the progress made by humans in technology, society, and even human behavior. One of the best examples of evolution is the way in which a lot of startup companies operate. In the past, many successful startups began from the garage or kitchen of the founder's house. These days, startups are born out of serviced offices or coworking spaces.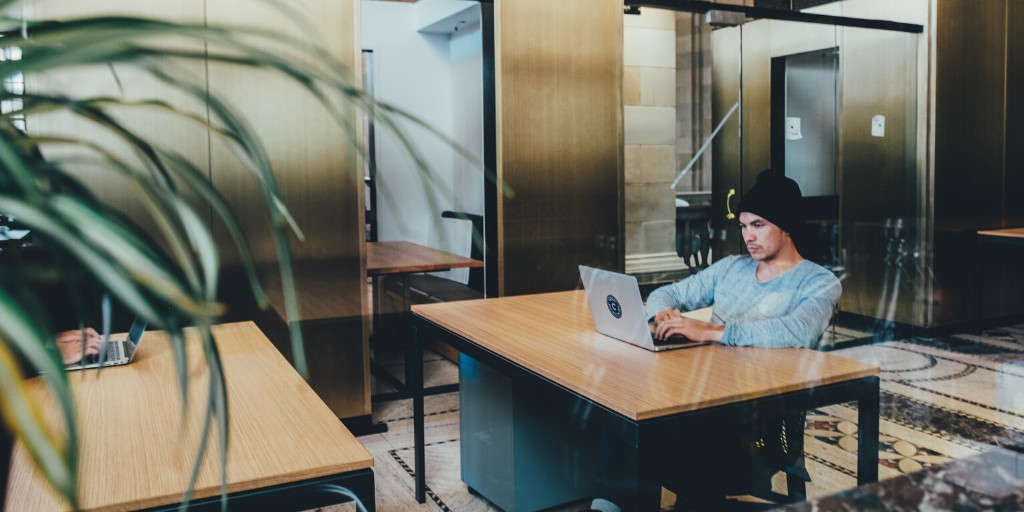 All this is due to the tremendous growth that has taken place in the industry where there are shared workplaces among the entrepreneurs. This has a much higher value in creating successful business startups compared to what garages or kitchen tables offer. Not sure what coworking spaces are or what virtual offices are? Well, this article will explain it all to you. Keep reading to understand more.
What is a virtual office?
A virtual office is an office that exists in cyberspace. To explain this better, it is an office address that is being rented to a freelancer or a company. Only an address is given and there is no physical space to work in every day. This means that a monthly fee is given to cover certain benefits and amenities like reception service, call answering service, mail forwarding service, fax handling service, and a physical street address.
Benefits of a Virtual Office
Virtual offices are the perfect place for sole proprietors, freelancers, and consultants as they need the benefits of a physical address without actually the need for dedicated office space. A physical address (virtual office) will offer them many additional services such as a place to meet with clients when communicating electronically, parcel delivery, and mail forwarding and handling services.
In short, you will both get a professional address to show on your business card where all the mails can be directed to and even benefit from many office arrangements that you would not have at your home.
Talking about additional office arrangements and services, there are many virtual office service providers who offer other additional services to you so that you do not have to spend money on going to other places. To help you, here is a list of things that you get along with the virtual office service:
Telephone answering service
Prestigious physical address
Parcel receiving
Mail forwarding and fax handling
Reception service
Voicemail service
Limited use of conference rooms
What is a co-working space?
The second kind of workplace is co-working space. But before we can talk about a co-working space, let us understand what coworking is all about. Co-working is the modern way of how and where we work from and it has become very popular for the last few years. Basically, coworking involves a place where different workers come together and share a workplace.
It is a single place shared by different company workers. This co-working space can be an office space or even just an independent activity area. And all the workers in this area may not be from just one company and may not even have a connection with each other. All the people just work in a shared working environment. Co-working is something that gets work-at-home professionals, independent contractors, independent scientists and other people who need a professional space to work rather than sitting in their home isolated.
In fact, a coworking space runs hand-in-hand with a virtual office. They can get the virtual office service from a company and instead of working from home, they can use a co-working space to work on their tasks. This kind of workspace tends to keep the workers motivated. The coworking space offers every kind of facility of traditional office space and features like the meeting rooms, pantry area, internet, etc.
Benefits of a co-working space
Coworking spaces have a lot of benefits beginning with a private place to do one's work. Basically, coworking means shared space with like-minded workers, access to office equipment, more collaboration, and so on. Another main benefit is the cost-saving that a person can enjoy being a part of a co-working space. A sole proprietor or freelancer can easily buy both the virtual office and coworking space for a fraction of cost instead of maintaining a dedicated office space.
A normal coworking arrangement usually offers the following services and amenities:
High-speed internet access
Open collaboration space
Community break rooms
Access to office equipment (fax machines, copiers, etc.)
Use of private office space
Support services
Access to business services
Why is it ideal for startups/small businesses?
With all the explanation above on what coworking spaces and virtual offices are, you might be wondering how can both help you with your startup? Well, a startup normally begins with a specific number of people, which is usually about 5 or 10 people.
At times, it can also be just one or two people who are working on an idea. Getting a dedicated office for such a cause is of no use. Instead, it is always better to get both a virtual office and a co-working space. It will help the startup grow effectively. But that is not all; there are many benefits as to why a virtual office and a coworking space is always a good idea for a startup. Here are some reasons why:
Cost: Running a business is not just about starting off and earning. It will take you a lot of time to get profit for what you do. So, it is always a good idea to keep the initial expenses low. And the best way to do this is by spending less on a dedicated office and making use of services like a virtual office and a co-working space. You will be able to get access to all the amenities you need.
Flexibility: With a startup in hand, you are not sure what the next day will bring to you and your idea. There is no assurity of what the future holds. So, instead of spending all your money into putting up an office, spend it on growing your business first. After you have got a stand in the market, you can then decide to get your own dedicated office. With a co-working space and a virtual office, things would become highly flexible for you.
Test the market: Another great benefit is that you will be able to first test your product in the market. With this, you can see how the market responds to what you offer and eventually gain from it. If there is something to change, you can then work on it. If you spend all your money into a dedicated office initially and your product doesn't work, you might be left with nothing to start over again or rectify the product to make it better.
Deciding Which Office Space Is Right for You
Now that you know what a virtual office and a coworking space are, the next thing is to decide if you need both or just one of them. And if you need one of them, which one is better for you. Well, the decision does not have to be this difficult. Just take a step back and analyze your complete situation. Look into the past, the present and the future of the company.
If you are a person who keeps changing locations, then yes, a virtual office is what you need. But a co-working space would not be a good idea. And if you will be staying in one place and need some ongoing motivation to work as well, both a virtual office and a co-working space would be great. The best way to decide is to see what you want and what your situation is.
How Poboxzone helps?
In the end, if you are in need of a virtual office address and the mail forwarding service, then Poboxzone can help you. All you got to do is contact us instantly. Let us know your requirements and your plans. We will ensure you are offered the best of services at the most reasonable rates!
You may also like