Virtual address and mail forwarding
Starting a Home Based Business – Step by Step Guide
In the heyday of the internet, the proliferation of electronic devices and advanced applications, millions of people have changed their working-style across the globe. A study revealed that more than half of the US employees prefer working from home. Even around 50 million Americans are already working as an independent contractor or freelancer.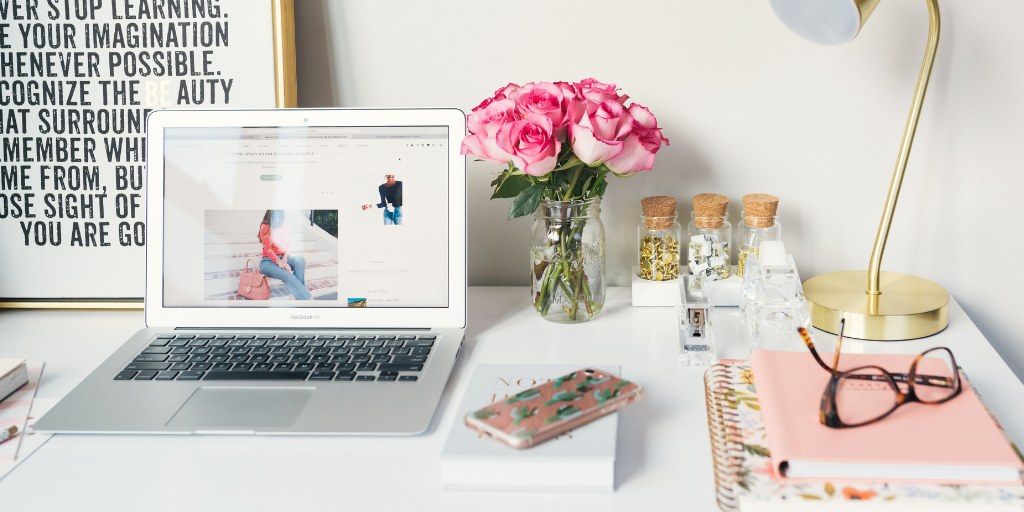 To start a home-based business means to build your own empire and at your own terms. And due to the rising demand of the modern workforce or freelancers, day-by-day, the scenario has become more challenging. Therefore, to stay ahead of the competition, you have to be more specific while choosing a business idea to start a home-based business.
Here is a step-wise guide that can help you to become a part of the booming home-based economy.
STEP ONE: FIGURE OUT YOUR TALENTS & SKILLS TO DECIDE ON THE BEST WORK-FROM-HOME OPTION FOR YOU
Coming up with one of the best business ideas is not as easy as it seems. You have to find out a venture that best suits your lifestyle. Also, it should be the one which could effortlessly fit in the frame of your business goals and has considerable potential for success.
Develop Entrepreneurship Skills
Entrepreneurship is a spark that ignites your in-built talents & the skills you develop throughout your success journey. Before you decide on the most significant match or a business idea for you, you have to start building entrepreneurship characteristics and attitude. Be curious, ask questions, have an agenda to help other business with your work, become a risk-taker, learn time & finance management, and never give up on your dreams.
Know Your Strengths
Now that you know that you were born to become an entrepreneur only, you should start analyzing your talents and define your skill-set. It will help you to come up with one of the best ideas to start a home-based business.
The assessment also included- your educational background, your qualifications & certifications as well as the projects you have already handled of your own. Try to analyze all the mentioned aspects if they are sufficient for a prospective venture or not. You can also take further training to enhance your skills if required.
Include Your Family
Without the support of your family, it would become challenging to execute your business plan, especially if they are dependent upon you. So, go ahead and share your business proposal & conditions associated with them.
They can even help you to prepare a schedule whereby you could be able to deliver your outcome with 100% efforts. Remember, If all the conditions are favorable, you would be able to achieve a substantial working environment before you start a home-based business.
Consider Starting Part-Time
Due to your economic condition, if you cannot leave your full-time job, you can start working part-time also. Many business owners adopt this strategy and have successfully built an empire.
Well, your success may take longer than any full-time home-based business owner, but eventually, you will accomplish your business goals. You would also need less debt & may get much time to test your product & services in the market. It will even create a strong customer base for your part-time home-based business.
Figure Out The Market Niches
Doing great business is all about filling the gap between demand & supply. Therefore, keep looking for a product or service that could help people in one form or other. Preliminary market research can help you to choose such products that are much in demand. Furthermore, it would help you stay ahead of the competition.
It will be the best idea if you provide services that are not being provided by larger companies in spite of being a massive demand for it. This targeted audience (in need of the particular facility) is labeled as the "niche markets," by the business experts. Therefore, you can grow your wealth quickly if you start a home-based business to serve "niche markets."
Approach the Sources like the U. S. Census Bureau or U. S.
To find a niche market, you can check with the resources like Department of Labor for the current statistics to assess different population groups to analyze which products or services are in demand. In short, it would help you to choose amongst a problem, which could be resolved by you. By saving money, time, or solving any problem of the people, your venture may successfully have an edge over your competitors.
Write An Executable Business Plan
Now, you might aspire to start a home-based business in one of the most profitable niches.If so, it is high time to create operations' guide and a blueprint for it. To write a perfect business plan, you may take the help of the professional, or readily available softwares.
Financing
Based on the type of your business, you have to analyze the methods to finance your startup. It based on the following factors:
Variety of services & product you would offer
Full-Time/Part-Time Job.
Buy a franchise or an opportunity
The types of equipment required
The operating funds (until your business becomes profitable)
Above all, you need to own a business credit card to obtain sufficient money for your startup. As an additional tip, start doing substantial savings for your business.
Know Your Worth
If you are going to work as an independent contractor or about to start a home-based business, it's the right time to calculate your worth. If you have a predetermined price for the work you would provide, you can deal with your customers or clients more efficiently. Decide if you want to work on the hourly/monthly basis and charge accordingly. You can also take the help of your accountant to ensure the right way to charge for your work and gaining profits at the same time.
Hunt For Alternative Work-From-Home Options
Sometimes, entrepreneurs prefer to buy business opportunities or franchises (working for the networking/ MLM businesses). It gives them a sense of security of a well-established company. Therefore, instead of starting your own business from scratch, you can also choose such business ideas. Based on your communication and personal networking skills, you can also excel in other's business idea being a part of it. It is your choice and understanding of how your life will lead you by choosing a particular business idea.
STEP TWO: CHOOSE A VIRTUAL OFFICE & ADDRESS FOR YOUR BUSINESS TO INCREASE CREDIBILITY
If you aspire to attain better health conditions, a good outcome from work, and overall balance between your personal & professional life, you can think of working remotely or as a freelancer. However, sometimes, the home office cannot meet all your requirements.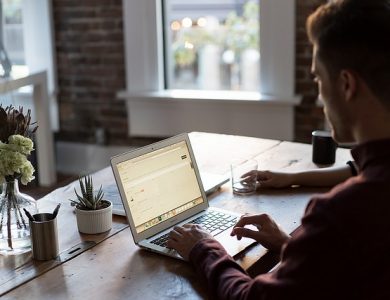 So, you could benefit from having a virtual office. It helps you to meet with your client's advanced communication needs like phone answering & messaging service, access to the meeting rooms, and mail forwarding service.
And if you are thinking about starting a home-based business, having a virtual office and address can increase your credibility as well as adds a degree of professionalism. Moreover, you can hold a physical business address that would be different from your home address. This address can be used for all the official purposes like on your contracts, letterheads, stationery, and so on.
If you want to get rid of the expensive overheads like renting an office space, phone & internet fees and other maintenance charges, professionals like PoBox Zone should always be on your radar. After all, choosing the right company is very critical to reach your business goals.
STEP THREE: TAKE CARE OF ALL THE LEGALITIES & STATE-SPECIFIC TAX OBLIGATIONS
This step is very crucial to start a home-based business. You need to abide by all the associated zoning, laws & regulations with the formation of your startup. You should effectively handle all the legalities involved with your business startup. It is advised to choose a business attorney if you do not want to lose the ground.
Choose an apt Business Structure
There are various options available to choose from a legal form or a business structure.
i) Sole Proprietorship
ii) Partnership
iii) Corporation
iv) Limited Liability Company ( L.L.C.)
Considering the particular aspect of your business plan like – no of employees, growth strategy, tax obligations, liabilities, and much more, you should choose a well-suited business structure.
Choose A Perfect Business's Name
Your business name is the face of your business that is used for the branding of the products & services you offer. It not only legalizes your business but also becomes a valuable marketing tool. To add a personal touch, you can use your own name along with the peculiar service you offer. Or, you can use a fictitious name after registering it with your state or country as .D.B.A. – Doing Business As (the name will be allocated to you if it not already registered).
If you want to start a home-based business at the national, state or global level, then you can go for a trademark that would protect your business logo & name. Conducting a trademark search with the U.S. trademark & patent office would be a great help to you. Additionally, you could seek the help of a professional or hire an attorney who has sufficient experience in intellectual property law.
Review Your Contracts
If you are going to start a home-based business in the same industry whereby, you worked for a previous employer, you should get an N.C.A. signed. This Non-Compete Agreement may protect you from future liabilities and even provides legal protection. A contract is a recommendation of every lawyer that helps an independent contractor to hit the ground running.
Stay Legal & Know Your Regulations
If you are about to start a home-based business, this step can prevent you from paying hefty fines. You have to know the local authority's zoning & licensing regulations following your area. Moreover, keep abreast of all the advertising guidelines and labeling requirements, which are controlled by the Federal Trade Commission.
Also if you have employees, you have to comply with all the labor laws – U. S. Department of Labor, U. S. Environmental Protection Agencies – to abide by environmental regulations, and tax regulations (state & federal) – I.R.S. Therefore, if you do not want an abrupt shut-down of your business, you should always try to follow all government guidelines to work as an independent contractor.
STEP FOUR: ASSEMBLE YOUR EXPERTS AND SUPPORTERS TO GET ONE STEP CLOSER TO YOUR GOALS
To start a home-based business is not an easy task as it seems. Like any other large scale business, home-based businesses are also dependent on the other resources & experts.
Line-Up Experts & Resource Talents
In addition to a bookkeeper, layer, insurance agent, and even an accountant, you would also require tax specialists. Moreover, you have to line up enrolled agents (EAs), information brokers, marketing experts, business coaches, virtual assistants (VAs), technology experts, and last but not least, the industry consultants. All in all, you have to resource talent that can support you to start a home-based business and grow it in the long run.
You have to enlarge your circle & start networking with the other business owners in a similar niche, business mentors, or leaders you meet at local organizations conferences & internet groups. In the future, you can collaborate your business with another successful business owner as well. Therefore, you have to get ready and plan for every possible solution at the initial stage of your home-based set-up.
STEP FIVE: FOLLOW GENERAL RULES TO START A HOME-BASED BUSINESS
If you want to make provision for a highly productive home-office and the other critical operational systems, you need to have a piece of thorough knowledge of the essentials. Let us have a closer look at the basic guidelines you may follow to become a successful independent contractor or freelancer.
If you are new to the concept of entrepreneurship, then you should try to accumulate some time to get enrolled in any business study program, local SCORE offices, or available short term courses. It will help you to set up an efficient operational systems & workspace.
"Crunch" the numbers, if you want to start a home-based business that only makes profits. Keep accurate records of your business's taxes & financial conditions.
If you dream of working at home & become your own boss, it is your prime duty to keep an up-to-minute knowledge about the tax payment schedules. You can take the help of local IRS agents for filing tax forms.
Have a merchant or separate business bank account along with a business credit card to keep a fine line between your personal & professional expenses.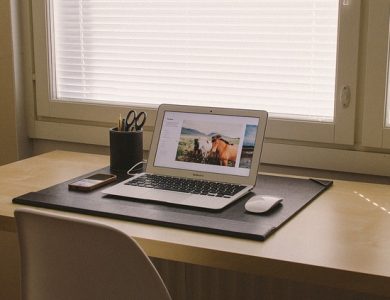 Consider Bartering or work trade arrangements, if you want to get the items/services, which are not affordable. Joining is a barter exchange is an excellent idea to make your own arrangements with other administrators. Do not forget to keep accurate records for legal protections.
Daily spend time(50 to 70%) for the marketing and branding of your business. If you wish to start a home-based business, it is an absolute requirement to reach your potential clients & customers.
Various digital marketing methods require almost negligible investments. So, as a freelancer, you can have the advantage of the social media platforms (almost free like- FB/ Instagram), SEO, and other lead generation methods to reach your targeted audience.
To advertise quickly, you can also use the paid platforms like -PPC, Google AdWords, etc. to sustain your business's visibility and enhance valuable leads. Additionally, be creative at creating marketing strategies & building networks ( try to tap into your network of friends).
You can even launch a Well-Written Press Release to hit the bullseye. Send the editors worthy releases to announce the launch of your home-based business through their publications.
Keep on monitoring the market response of your products & services to assess the effectiveness of your advertising. Listen carefully to the queries of your potential customers and respond to them promptly.
Try to provide comprehensive solutions to all your clients with a cutting edge marketing strategy. Remember, if you start a home-based business, skills-drilling should be a continuous effort.
Take Away
Now that you have got a deep insight into our step-wise guide to start a home-based business, you might be looking forward to putting a foundation of your own business. If so, you can head toward IncParadise and get professional help for the incorporation & registration of your dream business.
Let us help you to embark on your journey towards your goal of becoming a successful home-based entrepreneur. Contact us to seek our expert assistance now!.
You may also like