Virtual address and mail forwarding
Top 10 Tools You Need for Your Virtual Office
Today, launching a virtual office has become a radical concept. It is a part of an extensible or adaptable workspace industry that provides businesses with the amazing blend of services, technology, space without leasing a traditional office or bearing its capital expenses.
The concept of virtual office evolved in the early 1960s as serviced offices. It strengthened its roots in the business world as a perfect comprehensive suite of technologies, services, and tools for the virtual office. It is providing a variety of personnel space, digital storage, physical space & communication services.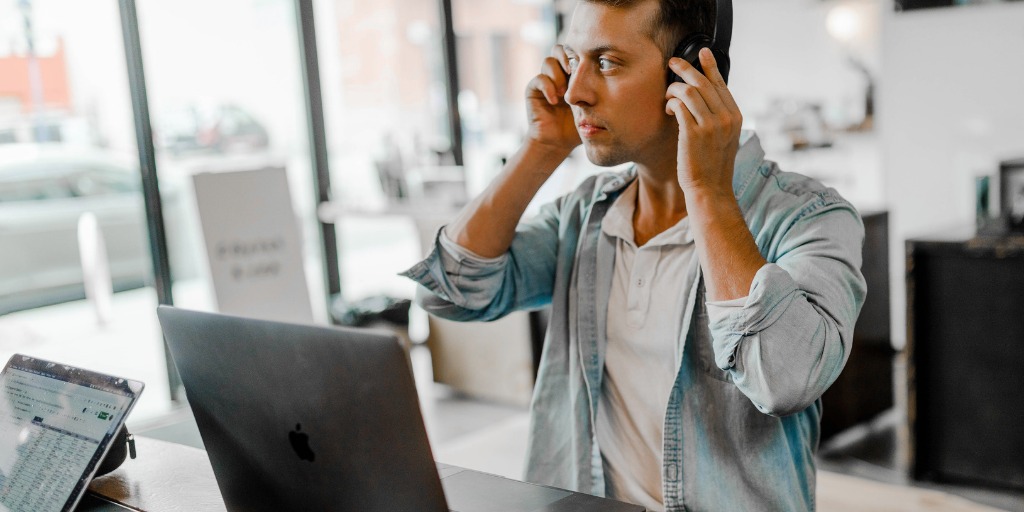 Above all, it eliminated the need and overhead associated with the hiring of an administrative staff & in house receptionist. It has almost replaced the physical offices, and have streamlined the ways companies are operated. A study says, around 70% of large corporations are using virtual offices. Even 62% of small-sized businesses have adopted the concept of the virtual office and reaping huge benefits from it.
Here is the list of top-10 tools for the virtual office that you should be using for wonderful work experience.
1. Virtual Answering Service / Virtual receptionist
All those entrepreneurs who are apprehensive about their customer responses never skip utilizing this efficient tool for their virtual office.
Virtual Answering Service eventually helps the entrepreneurs to be available for their clients and customers 24*7 with the help of a virtual receptionist.
A virtual receptionist is an outsourced call handling operative, who are trained thoroughly in all advanced call handling techniques. These telephones agents are highly-skilled to manage your calls like any other in-house member of your office.
Virtual Answering Service is indeed one of the critical tools for the virtual office that can help your business by providing the essential services(full range of receptionist skills ) like – switchboard call forwarding or call patching, message taking, diary management, and giving the response to every emergency call.
2. VoIP Phone Service
Although there are several tools for the virtual office in the market, VoIP Phone Service holds the maximum marketplace. To move up in the world, you have to adapt to emerging technologies, especially when you own a virtual office.
And VoIP phone is one of those high-tech services that has revolutionized business communications like never before.
Here are some of the reasons for its popularity:
It is a low-cost option for advanced and full-spectrum telephone service.
They are highly reliable & cost-effective since it can be used anytime, anywhere with the power of the high-quality internet.
If you are dealing with the international market, you might need to make long-distance calls. VoIP phone services are amongst those tools for the virtual office that allows making these calls free of any charges.
Other budget-friendly features of VoIP phone services are voicemail to email,auto-attendant, unified inbox, mobile applications, and other features like "find me" service.
3. Cloud Storage Service
There is no denying that the backbone of any successful business is its data. Unquestionably, most of the time business data should be confidential, safe & secure.
Consequently, one thing is apparent that cloud storage is also one of the critical tools for the virtual office to upload, modify, share, and synchronize documents.
Cloud storage service is very cost-effective and reliable as compared to any other onsite storage. Some of the most extrusive cloud storage platforms available in the market are Google Drive, Amazon Cloud, Dropbox, and Onedrive.
You are advised to use an enterprise-level account over free accounts to achieve heightened control and security over documents. Moreover, online backups would help your business to avoid some of the disasters like hardware failures and viruses attack. After all, protecting data is an utmost requirement of any successful business.
4. Collaboration Solutions
The age of globalization & information has eventually reciprocated the way companies are doing their business. Today, most of the teams rely on centralized connections for collaboration.
Therefore, collaboration solutions could be ranked on the top on the list of essential tools for a virtual office.
If you want to improve, invent, or restore existing services or product, then make sure that the online collaboration platform is in place. Also, you can choose from some of the popular online collaboration platforms like Slack, Wrike, Quip, Trello, and Basecamp that have advanced features & tools.
In short, it is the ultimate way to empower every individual to work together to reach common goals.
5. Web Conferencing Abilities
Although collaboration solutions do help the teams for staying on top of all the tasks & projects, there would be times when the effect of collaboration tools may become limited.
To come up with this situation, you should introduce the concept of web conferencing to your virtual office. Let us say that you are around 1,500 miles away from your client who need to have a virtual meeting with you. Now, to connect with your client, you would require a dynamic portal.
Although Skype is the first name that strikes into everyone's mind, it would not be well-suited for a board meeting. If you are looking for the web conferencing tools for the virtual office, you can choose from the options like Zoom, AnyMeeting, Google Hangouts, and so on.
You can deliver the messages to your team or clients with the help of these web conferencing tools very efficiently.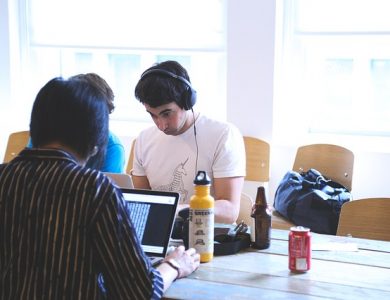 6. Social Media Management Platform
While talking about the critical tools for the virtual office, we will always find social media tools in the spotlight. Undoubtedly, in the heyday of the internet, you cannot ignore using social media platforms to stand out from the competition.
Since most of the people today hang out on one or the other social media platforms as a part of a daily routine. It has become an opportunity to attract potential customers for your business, and the same goes for your virtual office.
Be active on all the possible social media platforms, and be connected with your customers/clients always. It is one of the best ways to represent your responsiveness and attract more new potential customers.
It such tools for the virtual office seems to be time-consuming, then you would be glad to know that most of the platforms have an option to schedule posts & other SMM tasks.
The most common platforms that are being adopted worldwide to facilitate social media presences are HootSuite, TweetDeck, Buffer, and MeetEdgar.
7. Gmail Service
Well, you might feel that it is one of the most common tools for the virtual office. Besides, we cannot underestimate its overall importance.
Google's most prominent paid and free service is Gmail, which is being liked by many people over the other platforms like Outlook. The primary reason to hook up with the Gmail platform is that it exists in the cloud.
Now, you do not download copies of the email in the home computer anymore. Gmail is empowered with the best search technology. In the context of Gmail, you may even find needles in haystacks.
8. Nimble
If you are going to build a virtual office, you would also require social CRM systems like Nimble. It is a platform that helps to integrate the social network identities of people into one full-fledged identify profile.
You can also inhibit the contact records with the street addresses, phone numbers, and emails. Furthermore, Nimble supplements every person's social accounts.
Also, Nimble is a sales intelligence leader that helps you to track all the potential leads as well as a sales pipeline. You might not find it as sophisticated tools for the virtual office like other CRM systems, but it will satisfy your business needs pretty well.
Nimble collects the information through all the communication channels like LinkedIn, Twitter, Facebook, Email, and so on. After that, it displays it in one unified inbox. We can conclude that it is all-powerful to integrate social networks whereby all the possible communication takes place.
9. Google Calendar & Google Contacts
Previously, Outlook appeared to be very alluring because of the integration of an email manager with a contact manager & a calendar. Well, Google Calendar has replaced it to such an extent that without this tool every virtual office is just somewhat incomplete.
Whether you require to book appointments or need to invite others, Google calendar could do it all in one place. If you are looking for the best tools for the virtual office that could be integrated with Google Maps, then Google Calendar could serve you with this service too.
It merely maps the address of an appointment for your convenience and provides prompt notifications to leave for the meetings before the actual start time based on distance and current traffic.
Moreover, Google's cloud-based calendar is also integrated with other services & tools. It is also equipped with the Google Contact application.
Thus, it could be one of your virtual office partners that could work to keep your essential appointments in place and makes sure that you meet the deadlines on time( as a task reminder).
10. Lastpass
No matter what type of business you own, you might have got various strong passwords for online tools, software, websites, and much more. With a lot of accounts and tasks in the queue, mismanagement may take place.
And your virtual office could become a victim of the most common issue that is forgetting the password. It takes a lot of precious time of your business to get it to recover, and real-time tasks may suffer.
In the worst-case scenario, you may have to lose your project due to the mismanagement and untimely response. Therefore, you require the tools for the virtual office that could manage all your crucial passwords in one place.
Lastpass has come up as the solution to all your problems. It is a password manager that is capable of storing all passwords securely, which further helps insecure logins/logouts of evert website.
All you require is to install an application on your computer & later access it with a master password ( one for all). Make sure that this password should be strong. It will also offer browser extensions for all the browsers like Firefox, Chrome, Safari) that helps the tool to recognize the user while he login to a site.
Lastpass remembers the site & populate (form fields, a database, etc.) in advance, mainly the login and password field. Further, all you need is to click onto the login button.
Password protection is a must for keeping your database secure, but, managing different passwords is not an easy task. Therefore, password manager tools like Lastpass could do wonders for you.
Final Thoughts
Now, you might have understood that the virtual office is a whole new ball game for young entrepreneurs who want to launch a new startup with less capital.
It is a broader concept that provides businesses with a physical address and other critical office-related services without the overhead of an administrative staff & a long lease while safeguarding your business credibility at the same time.
Moreover, the top-10 tools for a virtual office, we have shared above, would make your business more manageable like never before.
Need Help?
If you are seeking the help of a professional, who could help you to kick-start your new startup or small business, then PoBox Zone could be the best companion.
PoBox Zone have all the expertise to professionalize your business image by providing you with critical services like virtual business address, mail forwarding service, coworking spaces, phone services, and more.
So, get everything that you would require to run your business fluently and let PoBox Zone help you to set up your virtual office now!
You may also like