Virtual address and mail forwarding
A Home Office Or Co-working Space – How Do You Choose?
We live in an era where being an entrepreneur is considered as one of the most exciting ventures. However, the thrill of coming up with a worthy business idea, launching a unique product or service, and aspire to be "the first-to-market might be overwhelming. It may sound like a common and a natural phenomenon to you, but it is worth giving attention. To come up with this situation, you need to put a strong foundation for your business. And it is only possible if you take care of every critical parameter involved in the launch of your new business.
In this post, we have also discussed one of such critical parameters, and that is choosing an apt workspace. If you would have a flexible work environment, you can undoubtedly increase the overall productivity of your company. But, from here, a question arises that what kind of workspace is required to attain such flexibility? Is it the one that entails the vicinity of your home or a professional coworking office space? Well, both options have their pros and cons. Therefore, to give you a clear insight into this, we have mentioned below the benefits and drawbacks of working in a home office & coworking space.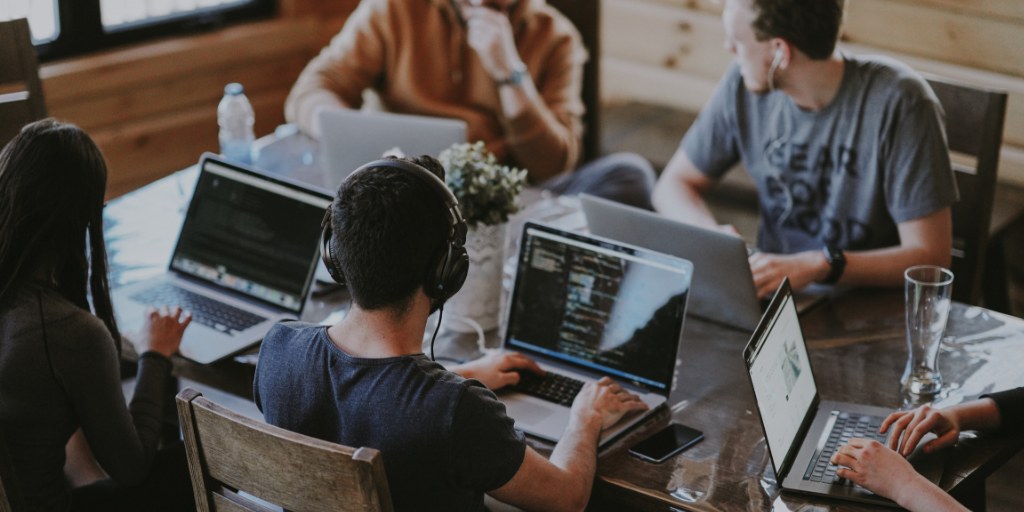 Pay For Coworking Spaces
There is no denying to the fact that instead of renting out a whole building, you can save your hard-earned money by using a coworking space. However, it is still not free, and you have to decide on the fact that it is worth the price. On the contrary, a home office is free of cost, since either you own it or you might be already paying its rent as the living space. Eventually, it is one of the best ways to save on your taxes too, especially when you are low on capital.
If we talk about the prices of a coworking space, it varies according to the location. But, before you think of choosing any one of them do ask yourself the following questions:
Do you have enough income or capital to rent an office or desk?
Do you have a team and would you like to grow your room for that?
From a money-saving perspective, these questions will help you to analyze the fact that you are in a real need of a coworking space or not. On the other hand, if you are a solopreneur, a home office could let you win hands down since it is a free option.
More Distractions In A Home Office
Choosing a coworking space indeed means paying a particular amount each month. But, such workspaces are designed to increase your productivity. Though you own the freedom to move around in a coworking space also, you can still have reasonable control/hold over your work.
And if we compare the similar scenario with a home office, you would realize that you may get sidetracked by your pets, kids, housework, or other unavoidable distractions. No matter how strictly you bound yourself in the closed doors of the home office, you will get distracted. In short, we can say that a coworking space has fewer distractions than a home office.
If you don't want to leave the comfort of your home or have monetary issues, you can choose a home office. However, you may follow the below-mentioned tips to eliminate distractions while working from home.
A study says that playing the right music during the workday helps to increase the overall focus. You can also try artificial intelligence-driven music applications like Brain.fm (Patented Technology), which are specially designed to improve the focus.
Utilize a proven Pomodoro Technique and create a schedule that includes short breaks amid highly focused work sections.
Create a to-do-list and strictly follow the decided deadlines to complete all the tasks.
If you choose to work in a home office, do not feel too lazy to get up and dressed at your decided time as you would do for a corporate workspace. It keeps you more focused and motivated.
Also, try to avoid scrolling for too long on social media applications as it eats up a whole lot of your valuable time. You believe it or not, by mastering the art of dealing with your own personal phone, you would be saving much of your time. And that time could be later devoted to the core tasks increasing your productivity at a home office.
Commuting
As per the Dictionary.com, a commuter is a person who commutes, especially between home and work. Thus, commuting is periodic travel between a place of study/workplace and the residence. We are discussing this topic since it is also one of the critical aspects that are involved in deciding on a home office or a coworking space.
If you would choose a home office, you may list it as one of your favorite perks of working from home. It means that you do not need to worry about getting stuck in massive traffic jams, or dealing with the frustrations of other drivers on the road. Also sometimes, you may have to take detours if you ought to hit any uninformed construction.
At the same time, if you are thinking of choosing a coworking space, you would have to buckle up all the mentioned difficulties. It is because you would probably be leaving for work during peak traffic times.
If you are working with a team of several members and you are bound to choose a coworking space over a home office, you can follow the below-mentioned tips.
You could save yourself from getting stuck in traffic by leaving early or a bit late from the peak traffic hours ( general office time of most of the people).
Start looking for a coworking space on a walking distance from your residential area.
You can also opt for a bike ride(two-wheeler) instead of a car if commuting is not a con for you. It eventually provides you with the flexibility of overtaking the traffic on the road.
When Coworking – Networking Becomes Easier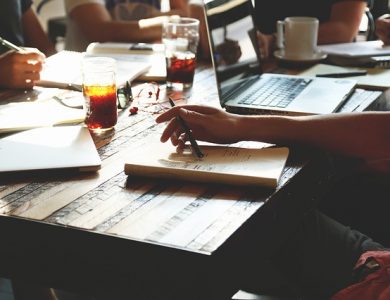 Well, if you are an extrovert or running a service-based business, then a coworking space should be your first choice. If you are working in a home office, creating networks become a challenging task. In fact, it increases the feelings of loneliness, and the person even starts feeling isolated from the outer world.
On the contrary, with a coworking space, you get a chance to become more social, deal with more & more people in a similar niche, and attend events/seminars/conferences for entrepreneurs. Moreover, you can chill out for sometime, if you are feeling a little lonely by reaching out your created network. Being active also keeps you mentally healthy and active.
Importance Of Privacy Over A Valuable Network
After discussing networking, let us talk about privacy. On the one side, if creating a social network is vital for personal and professional growth, the other side of every entrepreneur also requires a private space. It is the utmost requirement to catch up on the work by collecting deep thoughts.
Undoubtedly, to work in silence & peace, there could be nothing like a home office. However, in a coworking space, you may get interrupted by the other team members/ entrepreneurs for any reason. Either they could seek any help or might be hovering around you to grab your space as they might like your seating.
For some people, privacy is more than anything else. So while you decide on the right workspace, you should be aware that you could attain the high-level of privacy only at the home office.
However, if you require to achieve privacy in the coworking space, you can rent a private area. It would be a costly option, but it is still an option if you are not a solopreneur and cannot work in a home office.
Professional Meetings With Your Partners & Clients
Do you require to have regular meetings with your clients to discuss the work? Then, you might run after coffee shops, restaurants, or even costly hotels that seem nice for meetings. However, it is not always a good idea since these places also could be overcrowded & loud for having critical discussions. Moreover, a home office can never be an option for conducting business meetings if you do not want to invite the people at your residence.
In this case, a coworking space always comes up as a savior. It provides you a professional environment where you can discuss the business transactions. By renting a coworking space, you can get rid of the hassle of choosing an affordable venue since you will also be provided a conference or meeting room if required.
Coworking space also provides essential tools at your disposal like whiteboards, printers, markers, notepads, and other useful stationery. Another reason why coworking space is preferred over a home office is that they may also provide free coffee to your guests. Besides, coworking spaces provide cleaning service (venue) before the arrival of your clients. All in all, it helps you look more professional and organized.
Increase The Business Credibility
Professionalism is all your business requires for the credibility. As discussed earlier people choose coworking spaces to appear to be more professional. But, if you do not want to compromise on the other benefits that the home office provides and being professional at the same time, you can have options like Virtual offices.
It is ideal for all freelancers, consultants, and sole proprietors who do not require a dedicated office space since virtual offices provide the benefits of a physical address.
To be precise, let us say that if you want to work in a home office, and still require a professional physical address, you can rent a virtual office. It exists fundamentally in cyberspace providing the amenities & perks like a physical street address, call answering service, reception service, and mail and fax handling.
The companies like PObox zone also provide a virtual business address to the small business owners or the ones who prefer a home office. Now, you do not need to put your personal/home address on your business card.
Moreover, if you are a retiree or even a frequent traveler, your mail would be forwarded to anywhere you want. In short, PObox Zone's mail forwarding services may prevent you from the hassle of collecting mail from a P.O. box. They will scan your letters and automatically upload to your Google Drive, Dropbox, or Microsoft OneDrive.
Take Away
Now, it is clear that whether you choose a home office or a coworking space, both are equally viable. It all depends upon your business structure, intricacies of your operation, and the approach to reach your business goals. Therefore, all you need to do is to evaluate your desire for ease of scalability before choosing a workspace.
In the post, we have also mentioned the most critical pros and cons of both the working spaces to help you with your decision. We also discussed the benefits of having a virtual business address and a range of services provided by PObox Zone that helps in adding the legitimacy to your business venture.
To get more detailed information about our services & its benefits, you can contact us right now!
You may also like